MOTLEY CRUE'S TOMMY LEE DOESN'T AGREE WITH FANS PAYING FOR BAND MEET-AND-GREETS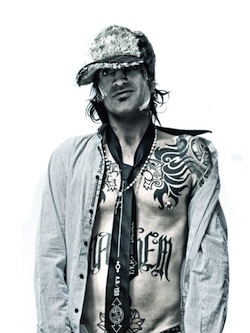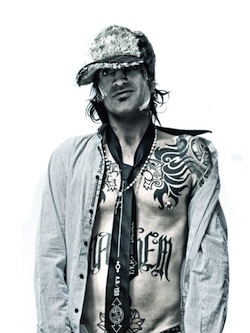 Motley Crue drummer Tommy Lee is refusing to take part in meet-and-greet sessions on the band's current tour because he says he doesn't agree with fans paying $899 for the band's Kickstart My Heart ticket package.
Lee says, "For those of you that are asking why I am not doing any more meet-and-greets – it's got nothing to do with me not wanting to meet the fans. I just don't agree with doing it under the given circumstances. I love you all and I'll gladly high-five y'all if I see you – and you won't have to pay me for that."
Last year Lee released a furious statement slamming fan who tried to take photos in private circumstances, stating, "You wouldn't want a handshake standing at the pisser in the bathroom next to me, would you? Or when you're eating a quiet meal with your family, some rude jackass comes up and asks for a picture. Just take a second and think: is this cool?"
He later revealed the outburst came after someone attempted to snap a picture while he was collecting the ashes of his recently-departed mother.
source: classicrockmagazine.com