MICHAEL SCHENKER'S TEMPLE OF ROCK TO RELEASE LIVE CD, DVD, BLU-RAY, TRAILER POSTED ONLINE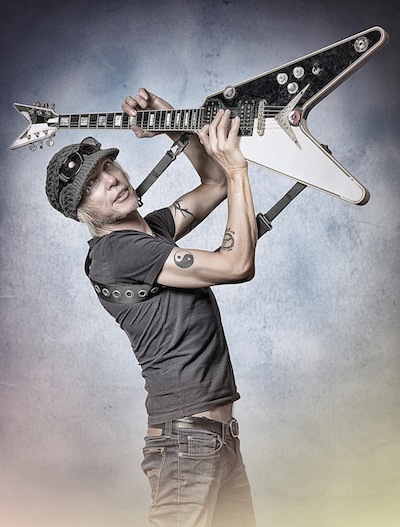 Michael Schenker's Temple of Rock will be releasing a live CD, DVD and Blu-ray, titled On A Mission: Live In Madrid, on April 27th in Japan, April 29th in Europe, and May 6th in North America.
The concert was professionally filmed at a show in Madrid, Spain on November 19th, 2015 at the Joy Eslava.
In addition to the double CD, Blue-ray and DVD version, there will also be a limited edition collector's box. It is limited to 5,000 copies worldwide and provided with an individual serial number.
Schenker's band at the show included vocalist Doogie White, drummer Herman Rarebell, bassist Francis Buchholz and guitarist/keyboardist Wayne Findlay.
Watch a trailer for the DVD below.
On A Mission: Live In Madrid track listing:
Disc 1:
1. Ocean Odyssey – Intro
2. Doctor Doctor
3. Live And Let Live
4. Lights Out
5. Where the Wild Winds Blow
6. Natural Thing
7. Before The Devil Knows You're Dead
8. Victim Of Illusion
9. Lovedrive
10. Coast To Coast
11. Vigilante Man
12. Rock My Nights Away
Disc 2:
1. Saviour Machine
2. Too Hot To Handle
3. Only You Can Rock Me
4. Lord of the Lost and Lonely
5. Rock You Like A Hurricane
6. Rock Bottom
7. Horizons
8. Attack Of The Mad Axeman
9. Communion
10. Blackout
Disc 3:
1. Searching For Freedom – Outro
Bonus Materials
* Rehearsal
* Before The Show
* Soundcheck
* Individual Interviews With Each Bandmember