MICHAEL SCHENKER TO RELEASE "BRIDGE THE GAP" IN JANUARY, ANNOUNCES NORTH AMERICAN TOUR DATES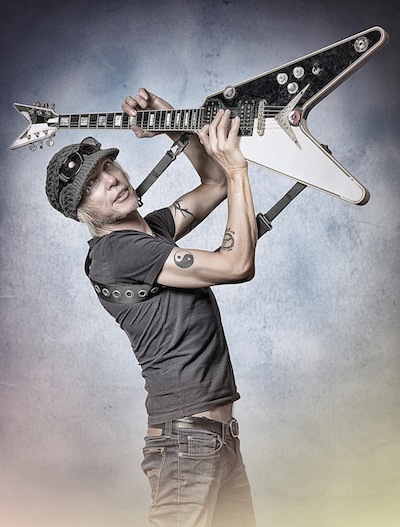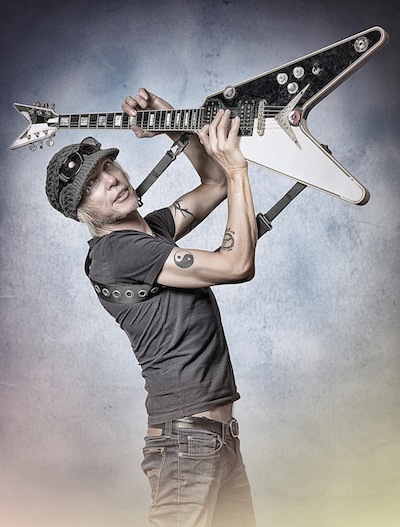 It's universally agreed that Michael Schenker is one of the greatest heavy metal/hard rock guitarists of all-time, as the amount of renowned guitarists that list him as a prime influence is off the charts. And on his newest release,Bridge the Gap, this German guitar great has united with his old rhythm section from the Scorpions days – bassist Francis Buchholz and drummer Herman Rarebell – as well as enlisting ex-Rainbow singer Doogie White, plus guitarist/keyboardist Wayne Findlay. And if that wasn't enough metallic star power, none other than Don Dokken lends his vocals to an exclusive track
(Faith) only available on the album's "deluxe edition."
Produced by Michael Schenker and Michael Voss (and engineered by Voss), Bridge the Gap will be released in the US via the inakustik label on January 7th, 2014 (and credited to "Michael Schenker's Temple of Rock"), with the traditional thirteen-track release features such fierce rockers as Where the Wild Winds Blow and Horizons.
Bridge the Gap will be released in three configurations:
* CD
* Deluxe Edition-media book packaging, plus o-card with high relief and partial gloss coating of the Michael Schenker's Temple of Rock logo, extended booklet with signatures of all band members, bonus track, Faith, sung by Don Dokken.
*180 gr LP
Watch a trailer for the album below:
Michael Schenker will begin the first round of his 2014 dates with a US tour, which will feature a line-up comprised of Schenker, White, and Findlay, as wellas bassist Rev Jones and drummer Pete Holmes, before the "album line-up" will take over for a World Tour starting in Japan in March.
Schenker says, "Hello America. I am very much looking forward to touring the States in Jan/Feb, and to introducing my new singer, Doogie White, and material from our brand new album,Bridge the Gap. Doogie, Wayne Findlay and myself will be promoting our new album in the States before teaming up with the album line-up for a World Tour starting in March in Japan. We are all looking forward to rock you. Til then, keep on rocking."
Michael Schenker Bridge The Gap U.S. tour dates:
January:
9 Las Vegas, NV LVCS
10 Corona, CA M -15 Concert Theatre
11 Ramona, CA Ramona Main Stage Theatre
14 Denver, CO Ecks Saloon
16 Libertyville, IL Austins
17 Libertyville, IL Austins
18 Toronto, Canada Rockpile West
19 Toronto, Canada Rockpile East
20 Englewood, NJ Bergan Performing Arts Center
21 Londnberry, NH Tuepelo Music Hall
22 New York, NY B B Kings
24 Sayrevill, NJ Starland Ballroom
25 Poughkeepsie, NY Chance Theatre
27 Sellersville, PA Sellersville Theatre
28 Cleveland, OH Agora Ballroom
30 Oaklahoma City, OK Chameleon Ballroom
31 Houston, TX Concert Pub North
February:
1 San Antonio, TX Backstage Live
6 San Francisco, CA Yoshi's
7 Orangevale, CA Boardwalk
8 Portland, OR TBA
9 Seattle, WA El Corazon
12 Hollywood, CA House of Blues
15 San Juan Capistrano, CA The Coach House
16 Hermosa Beach, CA St. Rocke
Bridge The Gap track Listing:
1. Where The Wild Winds Blow
2. Horizons
3. Lord Of The Lost And Lonely
4. Rock n Roll Symphony
5. To Live For The King
6. Land Of Thunder
7. Temple Of The Holy
8. Shine On
9. Bridges We Have Burned
10. Because You Lied
11. Black Moon Rising
12. Dance For The Piper
13. Faith (Bonus Track – Deluxe Edition only)
For more information, please visit michaelschenkerhimself.com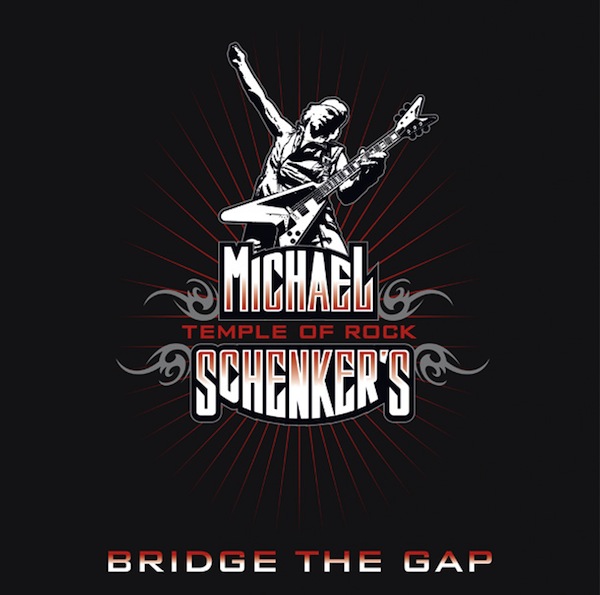 .