MICHAEL MONROE RELEASES THE FIRST VIDEO FROM FORTHCOMING ALBUM "HORNS AND HALOS"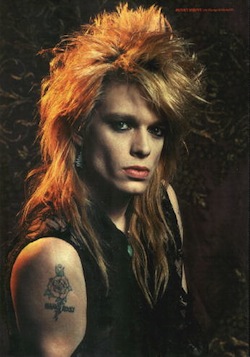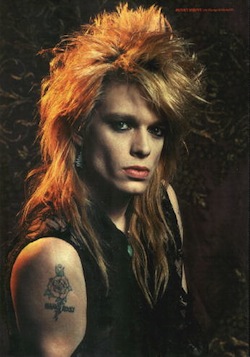 Spinefarm Records will release Michael Monroe's new album Horns And Halos on August 27th. Recorded at Park Studios in Stockholm, Sweden, the album's first single The Ballad Of The Lower East Side has just been released along with a new music video directed by Ville Juurikkala. Watch it below.
In 2010, vocalist, multi-instrumentalist, and uber-energetic frontman and all-round rock 'n' roll legend Michael Monroe unveiled his new side project in grand style via an exclusive press conference. Flash forward six months to a full UK tour with Motorhead, and another few months to the release of 'Another Night In The Sun', a globally anticipated live album that teased fans clamoring for a final, polished taste of the new project. Finally, roughly a year after Michael Monroe's original public reveal, the band released their first critically-acclaimed full-length release, 'Sensory Overdrive', produced by Jack Douglas (Aerosmith, John Lennon). The album went on to win Classic Rock Magazine's "Album Of The Year" award, was voted one of the top albums of the year by Sleaze Roxx readers, and landed at #1 on the charts in Monroe's home country of Finland.
In 2012, after touring throughout the UK in support of Sensory Overdrive, Monroe announced that he would go back into seclusion to prepare for the band's next offering. Monroe's touring and recording outfit, comprised of bassist Sami Yaffa (Hanoi Rocks, New York Dolls), guitarist Steve Conte (New York Dolls, Company Of Wolves), guitarist Dregen (Backyard Babies, Hellacopters) and drummer Karl "Rockfist" Rosqvist (Chelsea Smiles, Danzig), worked tirelessly in the studio, providing creative support for a frontman whose reputation is genuinely global and whose influence continues to be felt, with musicians of all ages (from Dave Grohl to the original Guns N' Roses members) citing Michael's groundbreaking career as a source of inspiration.
Now after several months, the wait is over. Michael Monroe can finally reveal that the band's upcoming studio album, Horns And Halos, will hit stores everywhere on August 27th via Spinefarm Records. The band offers a taste of the new album in the form of a new single and video for the track Ballad Of The Lower East Side. The track includes a nod to Michael's early days in New York, a city he moved to for a decade following the mid-'80s break up of glam punk pioneers Hanoi Rocks. The clip features archive footage and photos of Michael in prime Big Apple mode, interlaced with current live and backstage scenes.
The song 'Ballad Of The Lower East Side is about New York and especially the Lower East Side — what it was way back in the days when I lived there, how times have changed and how it is nowadays," states Monroe. "New York has always been an important city to me since I lived there for 10 years. Two members of our band still live there. It's the City of all Cities."
additional source: sleazeroxx.com