METALLICA'S TRIBUTE TO RONNIE JAMES DIO, "RONNIE RISING MEDLEY," POSTED ONLINE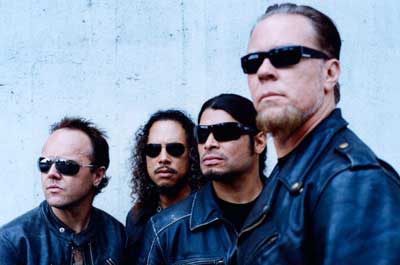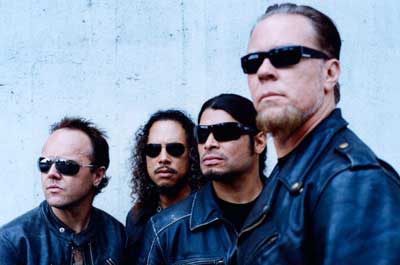 Kory Grow of Rolling Stone reports:
Metallica couldn't pick just one Ronnie James Dio song to record for the tribute compilation This Is Your Life, so they picked four. A nine-minute epic of four riffy, fantastical tracks, titled Ronnie Rising Medley, that the group gathered from the iconic metal singer's mid-Seventies band Rainbow.
The songs Metallica chose meant a lot to drummer Lars Ulrich, who saw Rainbow multiple times while growing up in Copenhagen, Denmark. "Ronnie's music, and what he was, was part of my life," Ulrich tells Rolling Stone.
"[Dio's] music is so much a part of what's in Metallica's DNA, the harder, edgier, blues-based hard rock from the Seventies," he says. "It was fairly effortless to put this together, because it's something that we were all reared on. I don't recall sitting there in a band meeting or anything deciding what to play. Somebody starts playing Stargazer-which is sort of just like something that's in our arsenal to jam – and then that whole period there, Tarot Woman, Kill the King, A Light in the Black-that's just really effortless to jump into."
Rolling Stone is premiering the song, listen to it here.
source: rollingstone.com