METALLICA CLOSE OUT THE FIRST WEEKEND OF THE USA'S ROCK IN RIO FESTIVAL IN LAS VEGAS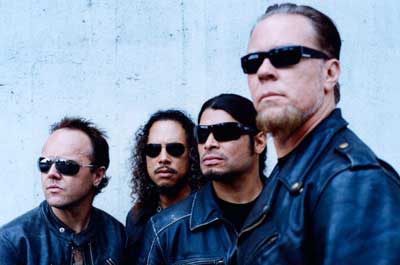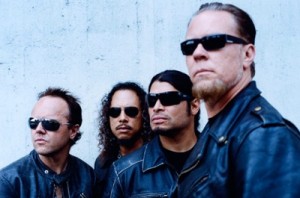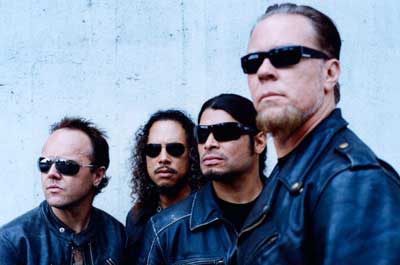 Steve Appleford of Rolling Stone reports:
The inaugural weekend of the Rock in Rio festival on the Las Vegas Strip ended with a two-hour blast of Metallica last night, in a concert that was streamed around the world through Yahoo! Live.
The band's appearance was especially anticipated because Metallica has toured almost exclusively overseas in recent years, with only occasional one-off dates, benefits and awards shows in the U.S. As fans waited impatiently for the set to begin, Hetfield finally stepped up to the mic. "I'm sorry to make this announcement but…" He began slowly, then roared the opening lines to 1997's Fuel: "Give me fuel, give me fire, give me that which I desire!"
The band revealed nothing new from the album now being recorded in their Bay Area studio, the first since 2008's Death Magnetic (and the 2011 Lou Reed collaboration Lulu). But they did perform Lords of Summer, a demo track released last year on iTunes. "It's the newest song until the new album is done," Hetfield said cheerfully. "What's taking so long? Like, hurry up!"
During the encore, Metallica ripped through the straight ahead rock of Thin Lizzy's Whiskey in the Jar, which Hetfield introduced as "a song we love playing. It gets people bouncing."
The crowd was still bouncing when the band closed with the early Metallica standards Creeping Death and Seek and Destroy then spent several minutes lingering onstage to wave their goodbyes, tossing guitar picks and drumsticks into the crowd. It was a fittingly loud and aggressive end to Rock in Rio's first weekend in the U.S., and it set a high standard for next week's pop lineup to match.
Read more at Rolling Stone.
source: rollingstone.com