MEMBERS OF PANTERA, GUNS 'N ROSES, WHITESNAKE AND KILL DEVIL HILL FORM A.L.I.V.E.!; A TRIBUTE TO 70'S ERA KISS!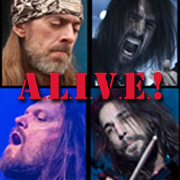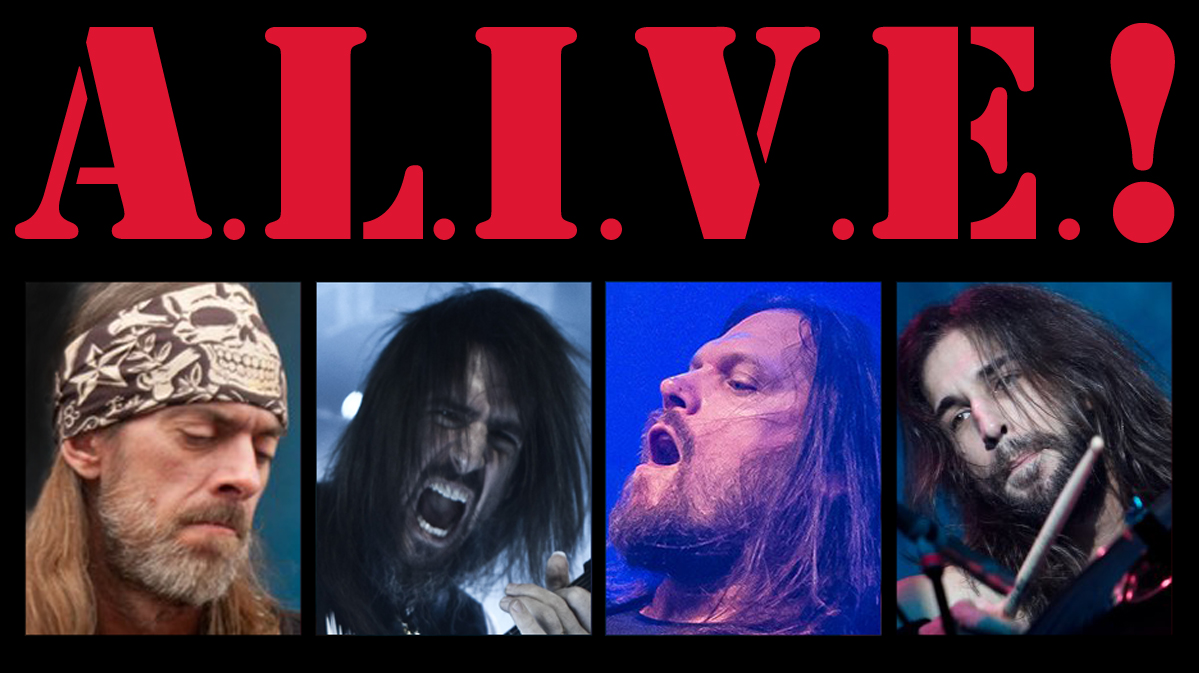 A.L.I.V.E.!, the new band put together strictly out of a passion for 70's era KISS was formed by good timing and happenstance! Rex Brown (bass; Pantera, Kill Devil Hill), Ron "Bumblefoot" Thal (guitar; Guns 'N Roses), Brian Thomas Tichy (drums; Whitesnake, Queensryche, Ozzy Osbourne, S.U.N.) and Mark Zavon (guitar; Kill Devil Hill), all ended up working together on rock journalist Mitch Lafon's KISS 40th Anniversary Tribute album for cancer care: "A World With Heroes."
http://www.pledgemusic.com/projects/kiss40thtribute
This serendipitous occurrence came to be when Rex and Tichy laid down bass and drums on Bumblefoot's version of "Detroit Rock City" in which not only does Thal play all guitars, he sings all vocals.  Tichy also tracked drums, backgrounds, rhythm and leads (along with Zavon) to Rex and Zavon's version of "Larger Than Life." Rex makes his debut lead vocal on this track. 
When the emails started circling, it became apparent that they all shared the same love for KISS in the 70's. At the same time, they all were all somewhat shocked by how much Thal sounded like Paul Stanley and Rex like Gene Simmons on their tracks. Therein lay the set up leading to the formation of A.L.I.V.E.!
According to Brown, "We each got asked to play on this tribute album to benefit cancer research.  Obviously, it was for a great cause and we wanted to be a part of it, but I think it also came from a place of real passion too.  Each of us were hugely influenced by KISS early in our lives, so the chance to play on those tracks was a real honor.  After we'd heard what we'd recorded, we thought it would be a lot of fun to do it live.  As it turned out, Mark and I had just finished recording the upcoming Kill Devil Hill album, and had a small window of time this summer before we head out on the road again.  The timing perfectly coincided with breaks in Ron and Brian's schedules as well, so we decided to put this thing together!"
A.L.I.V.E.! is a as much of of a "thank you" to KISS as it is a tribute. Brown, Thal, Tichy and Zavon won't be in costume and greasepaint, making this even more of a true tribute to the music that changed them when they first heard it."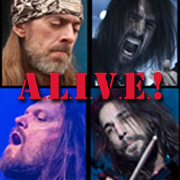 Rex continues, "I remember I was in 7th grade & this chick had a copy of ALIVE!  I swiped it & it changed the future of rock and roll as I know it!!  They were like "gods" to this scrawny kid from Texas learning to play guitar!!  They are one of the reasons I jam to this day!! I got to open up for them numerous times in stadiums & it's the attitude and the songs, not the schtick, that I go back to every time!!"
Tichy adds, "I thought KISS ALIVE! was the loudest record ever when I first heard it! KISS was the first band I got into. Peter Criss was my first drum idol and he is where I started as a drummer! When the idea of all of us going for this together was brought up, we all reacted with unbridled excitement to how much fun and how powerful this could be! I can't wait to play with these badass musicians I am proud to call friends!"
When asked about KISS's influence on him, Thal said, "Hearing the KISS "Alive!" album at the age of 5 is what made me want to play guitar and join a band. I'm looking forward to playing the songs that launched my life!"
Zavon said, "When I was 14 I borrowed 'Destroyer' from the public library and have never been the same since."
A.L.I.V.E.! will perform material off of KISS's hugely influential  "Alive!" and "Alive II" records as well as some of their personal favorites!
Rex Brown is celebrating his birthday on July 27th and the band have decided that would be a perfect time to launch A.L.I.V.E!  The Rex Brown Birthday Bash featuring A.L.I.V.E.! will take place on the following dates:
Wednesday, July 24th – The Whiskey – Hollywood, CA
Thursday, July 25th – LVCS – Las Vegas, NV
Please visit http://tinyurl.com/kyylxqb to listen to snippets of the songs that brought this all together!
Please visit and "like" the official A.L.I.V.E.! facebook page https://www.facebook.com/AliveAnAllStarTributeToKiss