MEGADETH FRONTMAN DAVE MUSTAINE ON THE POSSIBILITY OF OTHER "BIG FOUR" SHOWS, "IF THE CONDITIONS WERE RIGHT, I THINK IT WOULD BE GREAT"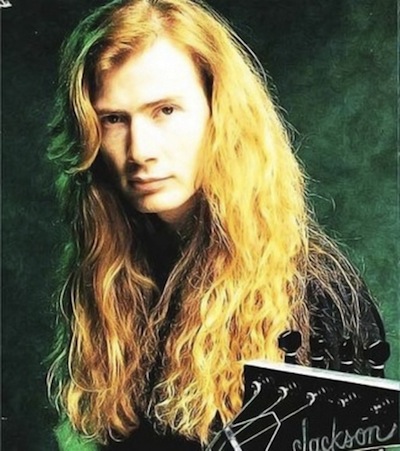 Megadeth frontman Dave Mustaine was a guest on Eddie's Sirius/XM show, Trunk Nation, on 12/14. The singer discussed the possibility of other Big Four (the tour featuring Metallica, Megadeth, Slayer and Anthrax) tour dates.
Mustaine said (courtesy of blabbermouth.net), "If the conditions were right, I think it would be great. I think that when it's just the four of us, I think it's great. If you do the Big Four and you've got four or five other sh—y little opening bands, that takes away the phenomenon that is the Big Four. We should all have relatively similar set times, we should all have relatively similar staging and really allow the four of us to be presented as equals and see where the chips lie. Instead of you've got three openers and another band, or you've got ten openers and another band."
He continued, "It needs to be just about the four of us. And I think it would be really great if all four of us kind of had an even shot at how we were gonna perform in front of the audience. I think that when we did some of these other festivals and there were so many other different bands, it just messes things up. There were a couple of times where we weren't even all on the same stage. And I'm not stupid — when you're at a festival and one headlining band ends, there's no way you get from one field, when you're paying attention and enjoying the band, to another field on the side of the site before the first note starts up of the next band. Unless there's a set time where they don't do that, they don't start 'em, but they never do that; they start right away. So you miss something by doing that. And I don't think it's fair. I think if it's gonna be the Big Four, it should be just the four of us, and everyone is, like, right there and they get to see everything."
The Big Four played together for the first time in history on June 16th, 2010 in front of 81,000 fans at the Sonisphere festival at Bemowo Airport in Warsaw, Poland.