MEGADETH FRONTMAN DAVE MUSTAINE SAID HE WANTED "NOTHING TO DO WITH" REUNITING "RUST IN PEACE" LINE UP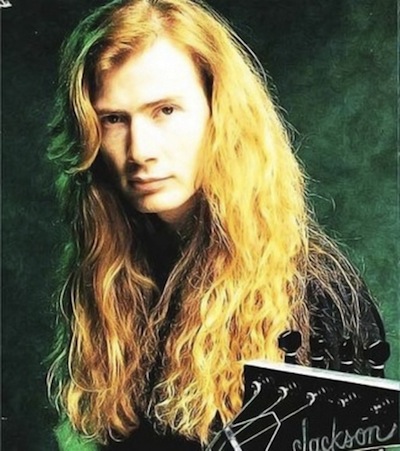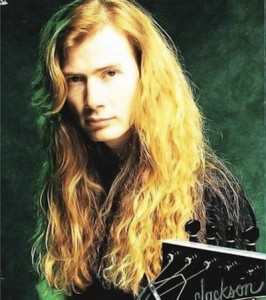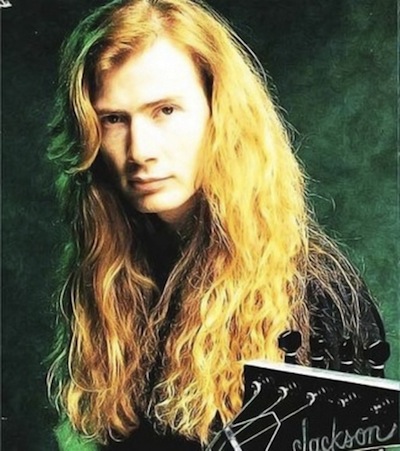 Dave Mustaine says he wanted "nothing to do with" recent attempts to reunite Megadeth's Rust In Peace era lineup.
After Chris Broderick and Shawn Drover quit the band last year, there were calls for frontman Mustaine and bassist David Ellefson to to bring back guitarist Marty Friedman and drummer Nick Menza.
The four got together to discuss the possibility, but it didn't work out and eventually Kiko Loureiro and Chris Adler were brought in to work on 15th album Dystopia, due out on January 22nd.
Ellefson later cleared Mustaine of any blame over the failed reunion attempts.
Mustaine tells Overdrive "There was a lot of upheaval in our camp over the last couple of years, with management changes, bad touring decisions made by our management, and the loss of my mother-in-law and the whole Rust In Peace reunion.
David Ellefson was a total gentleman and stood up and said, 'Look, this wasn't his idea to do this reunion. It was my idea.' Because my take on it was that I really didn't want anything to do with it. As far as I was concerned, it's done and let's just leave it where it's at.
Dave really wanted to do the Rust In Peace thing and I love Dave, he's my partner, so I figured, 'We'll see what happens.' When it didn't happen, of course, everybody blamed me and I was just politely saying, 'Go f–k yourself.'"
Mustaine reiterated previous comments that Adler and Loureiro have had a positive impact on the band.
He says, "When Kiko and Chris came into the picture, it was a breath of fresh air, because they are, without a doubt, two of the most talented musicians that I have ever played with. To have musicians of that caliber playing at the same time is a formidable force. Any of the previous lineups always had at least one member that was not up to standard. For example, say the guitarist is great and the drummer is okay, or the drummer is great and the guitarist is okay, but to have totally changed and to have both positions filled with excellent musicians really helped to raise not only the morale of the band but also the professionalism and the ability for us all as musicians."
additional source: classicrock.teamrock.com