MANOWAR ANNOUNCE "KINGS OF METAL 2014"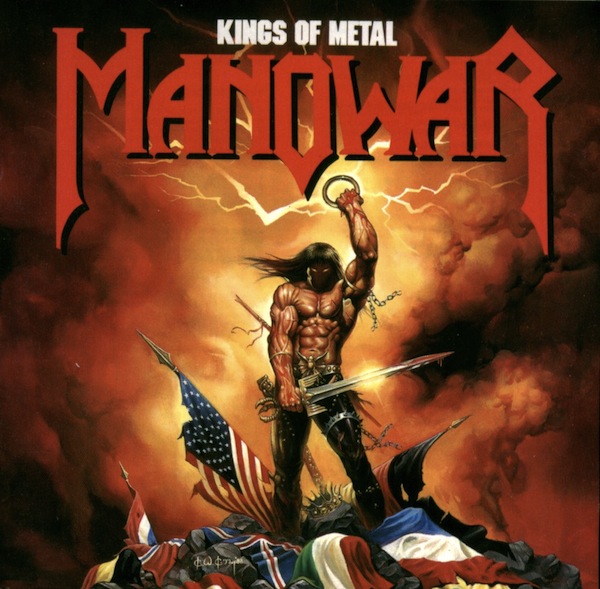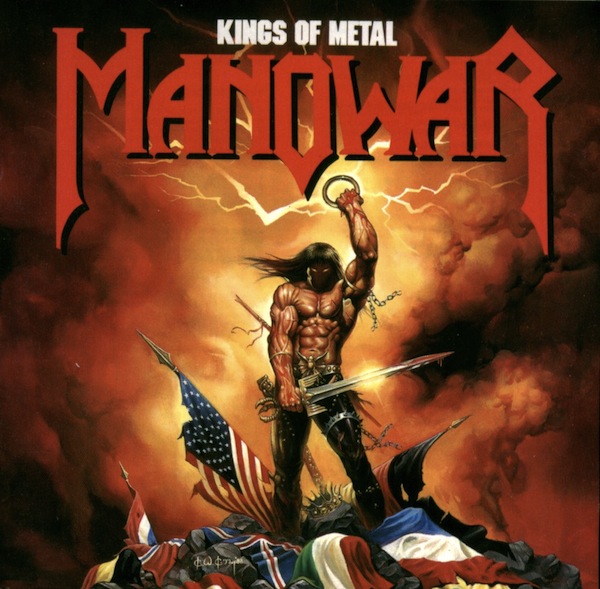 Manowar's Kings Of Metal album, a milestone in metal history, was first released on November 18th, 1988.
Already a significant force with international success since their debut album Battle Hymns, this release, and the following 1989 Kings Of Metal world tour, catapulted Manowar to a new sphere. Songs like Heart Of Steel, Kings Of Metal, Hail And Kill, and Blood Of The Kings, became instant anthems and remain among the most demanded songs in concerts, celebrated not only by Manowar fans.
In celebration of the 25th anniversary of Kings Of Metal, Manowar are currently in the studio, recording a brand new special version of the album: Kings Of Metal 2014.
"The new rendition will honor the original as it's inspiration, but with additional energy, fully utilizing the power of today's technology and 25 years of experience, and it will contain new arrangements and changes that incorporate live performance elements added over the years," said Manowar bassist Joey DeMaio. "The album will feature additional bonus material and many other surprises," he added.
The new recording is only one component of the Kings Of Metal 2014 anniversary celebration.
For this special occasion, Manowar will also open their vaults and reveal never-before-seen video footage, photos, behind-the-scene interviews and insight into the history of the band and the Kings Of Metal era.
For the new narration on The Warrior's Prayer, the band will be joined by celebrated British actor Brian Blessed (Henry V, Macbeth). Mr. Blessed is a renowned Shakespeare and character actor who has starred, among others, in Kenneth Brannagh's, Henry V, Much Ado About Nothing, King Lear, and Oliver Stone's, Alexander.
Brian also has an affinity with heavy metal music. In June 2013 he received the "Spirit of Hammer Award" at Metal Hammer UK's Golden Gods Awards.
The new recordings will also feature guitarist Karl Logan's, and drummer Donnie Hamzik's contributions, who, after having played these classic hymns many times live, will now have the opportunity to add to their legacy by including their own signature sound and performance.
The release of Kings Of Metal 2014 is scheduled for the end of this year.
2014 will then see Manowar's anniversary tour, performing the full Kings Of Metal 2014 album along with their other metal hymns in a completely new stage production.
For more info and constant updates please visit manowar.com or facebook.com/manowar