M3 FESTIVAL ANNOUNCES 2013 LINE-UP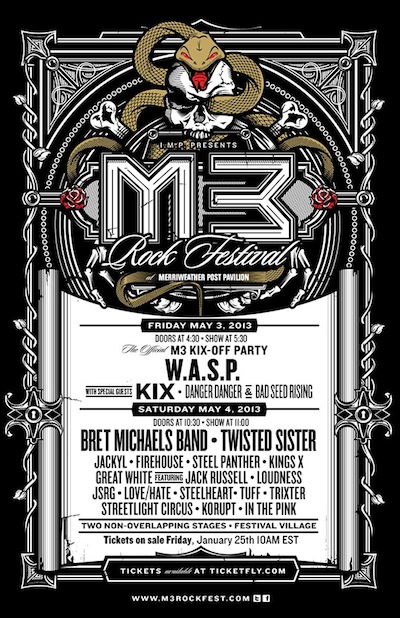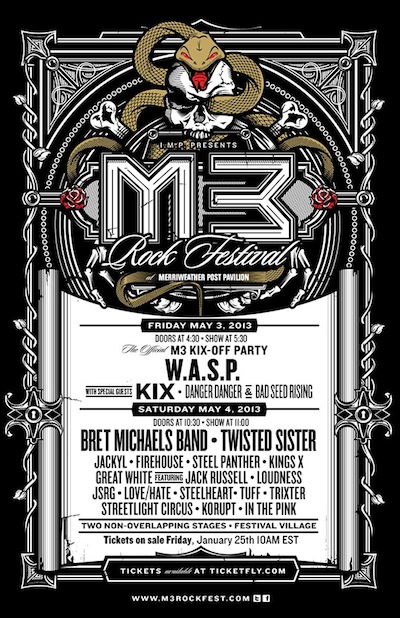 M3 festival have announced their 2013 line-up via their official facebook page.
The Baltimore area festival has become one of the country's premiere concert series. The two day event will be featuring headliners W.A.S.P. on May 3rd and Twisted Sister and Bret Michaels Band on May 4th. Other bands scheduled to play include Kix, Danger Danger, Jackyl, Firehouse, Kings X, Great White featuring Jack Russell, Trixter among others.
For more information, please visit facebook.com/M3RockFest.