LYNCH MOB 'UNPLUGGED" EP AVAILABLE FOR PRE-ORDER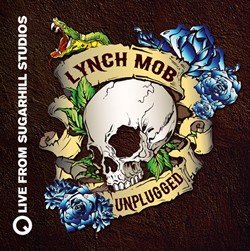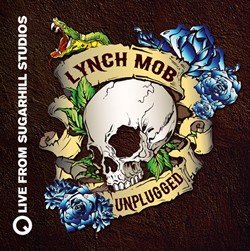 On March 26th Lynch Mob will release an EP entitled Unplugged, featuring rare acoustic versions of Wicked Sensation, River Of Love, Where Do You Sleep At Night, All I Want and a bonus fifteen minute interview track. Pre-orders of the Limited Print Collectors Edition EP are now being taken at the Rat Pak Records website at www.ratpakrecordsamerica.com/lynchmob.
Lynch Mob Unplugged was recorded at historic Sugar Hill Studios in downtown Houston, Texas during the filming of Slow Drag, the video from the band's highly successful Rat Pak Records release Sound Mountain Sessions.
Lynch Mob Unplugged features George Lynch (guitars), Oni Logan (vocals), Robbie Crane (bass), Brian Tichy (guitars) and Tyson Sheth (percussion).
On August 7th, 2012 Lynch Mob released Sound Mountain Sessions through Rat Pak Records, a powerful EP that introduced you to the next chapter/best chapter yet, of these legendary rockers. Featured tracks on Sound Mountain Sessions included Slow Drag, World Of Chance, City Of Freedom, and Sucka.
Watch the videos for an unplugged version of River of Love and for the song Slow Drag below.
additional source: sleazeroxx.com