LITA FORD STREAMS NEW SONG FROM "TIME CAPSULE"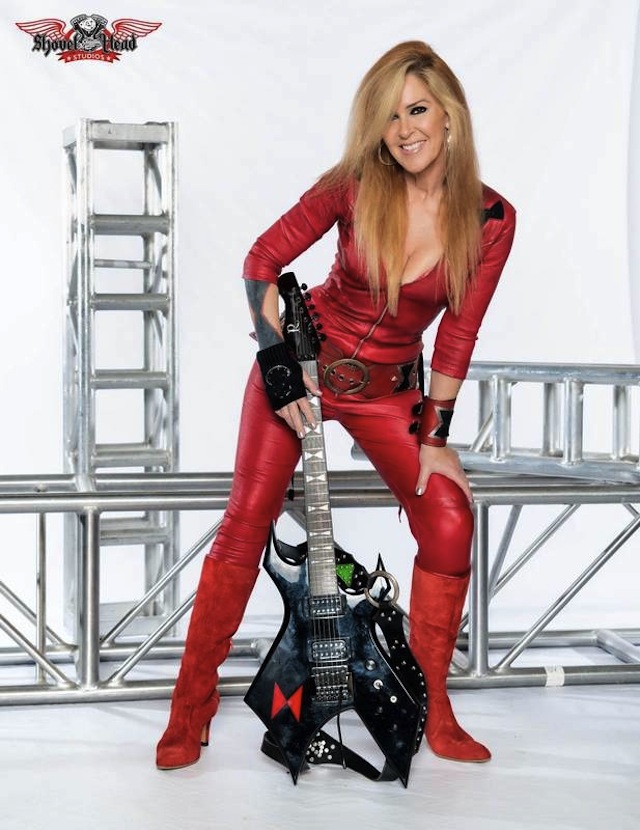 American vocalist/guitarist Lita Ford is set to release her latest album Time Capsule on Steamhammer/SPV on April 15th. The very special and unusual recording turns back the clock to a time when honest, down-to-earth rock music was still handmade and recorded without digital tricks and contraptions. Time Capsule is a "throwback" record that boasts identifiable voices and brilliant players jamming without any planning or pressure. Some of the album`s highlights: Billy Sheehan (bass), Rodger Carter (drums), Dave Navarro (mandolin), Jeff Scott Soto (vocals), Rick Nielsen and Robin Zander (backing vocals) and Gene Simmons (bass).
Lita debuts the first song from Time Capsule entitled Killing Kind and is available together with an interview on the homepage of the prestigious Wall Street Journal. The song features Billy Sheehan (Mr. Big, The Winery Dogs) on bass and backing vocals are supplied by Robin Zander and Rick Nielsen (Cheap Trick). Listen to it here.
Time Capsule contains ten songs plus intro and will be available as a digipak, a blue LP version, and as a download.
Time Capsule track listing:
1. Intro
2. Where Will I Find My Heart Tonight
3. Killing Kind
4. War Of The Angels
5. Black Leather Heart
6. Rotten To The Core
7. Little Wing
8. On The Fast Track
9. King Of The Wild Wind
10. Mr. Corruption
11. Anything For The Thrill
Lita Ford live:
April:
5 Huntington,WV – Big Sandy Superstore Arena (with Halestorm)
6 Lexington,KY – Singletary Center (with Halestorm)
7 Raleigh,NC – The Ritz (with Halestorm)
9 Biloxi,MS – Hard Rock Live "Biloxi" (with Halestorm)
11 Springfield,MO – Gillioz Theatre (with Halestorm)
12 Tulsa,OK – Club Brandy (with Halestorm)
13 Wichita,KS – Cotillion Ballroom (with Halestorm)
15 Fargo,ND – Fargo Civic Center (with Halestorm)
16 Sioux City,IA – Hard Rock Live "Sioux City" (with Halestorm)
17 Dubuque,IA – Diamond Jo Casino
19 Huntsville,AL – Mark C. Smith Concert Hall (with Halestorm)
20 Spartanburg,SC – Spartan Memorial Auditorium (with Halestorm)
21 Johnson City,TN – Freedom Hall Civic Center (with Halestorm)
23 St. Petersburg,FL – State Theater
24 Ladson,SC – 98 Rock Fest (with Breaking Benjamin and Halestorm)
25 Norfolk,VA – Norva Theatre (with Halestorm)
27 New York,NY – Webster Hall (with Halestorm)
29 Cincinnatti,OH – Taft Theatre (with Halestorm)
30 Indianapolis,IN – Egyptian Room (with Hailstorm)
May:
27 Madison,WI – Bratfest
June:
18 Springfield,MA – MassMutual Center (with Bret Michaels, Ratt, Warrant, Triter)
July:
9 Salt Lake City,UT – USANA Amphitheatre (with Bret Michaels, Ratt, Warrant, Dokken)
Europe
10.6. SE-Sölvesborg – Sweden Rock Festival
14.8.B-Kortijk – Alcatraz Festival
Lita online:
litafordonline.com
facebook.com/litaofficial