L.A GUNS GUITARIST TRACII GUNS DISCUSSES HIS MUSICAL INFLUENCES, SAYS, "THE BLUES IS THE DISCIPLINE THAT GOES INTO CREATING METAL"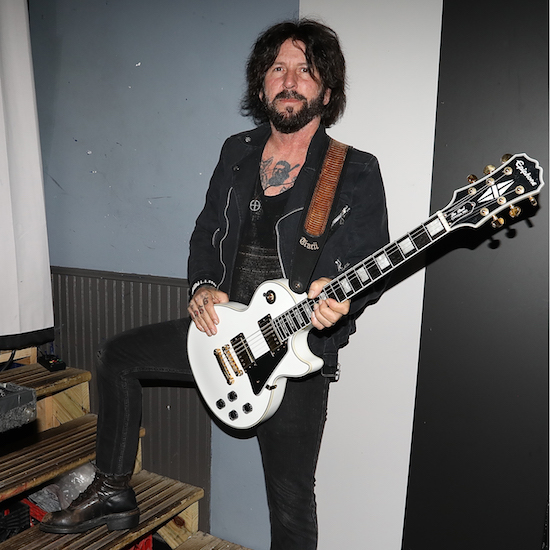 L.A. Guns guitarist Tracii Guns spoke with Rock Scene on his early experiences with music. Some of the excerpts from the discussion appear below.
Tracii met [Guns N'Roses guitarist] Slash when he was 12 and the two started learning guitar together. "By the time we were 13 or 14 we could really play. It was pretty amazing," Guns says. "The first Def Leppard and Iron Maiden records came out, and beyond Van Halen and Ozzy and Sabbath we were really into Aerosmith and Zeppelin and it was all about learning all those riffs. We had enough friends that played drums and bass and we had a little band."
Tracii talks about when he first saw Motley Crue's Mick Mars, who had such an impact on him "At the time there was no one like him. He was f–king nasty. He was really tight, really nasty, a cool kinda distortion." He also talks about how he got his sound and his style by listening to Ted Nugent's Stranglehold at age 13, as well as the other tracks on the Double Live Gonzo! album, which was blues-oriented rock 'n' roll. "If I didn't get exposed to that I may have never gotten exposed to that as part of my style," Tracii says. "If I'm gonna learn Stranglehold that means I've gotta learn the other three sides of that double album. That's where I started picking up on the basic rock 'n' roll blues sound. The blues is the discipline that goes into creating metal."
Watch Tracii's interview below.
Photo credit: Mark Weiss