KIX ANNOUNCE THAT GUITARIST RONNIE YOUNKINS "IS TEMPORARILY UNABLE TO PERFORM FOR THE FORESEEABLE FUTURE" ANNOUNCE ADDITION OF BOB PARÉ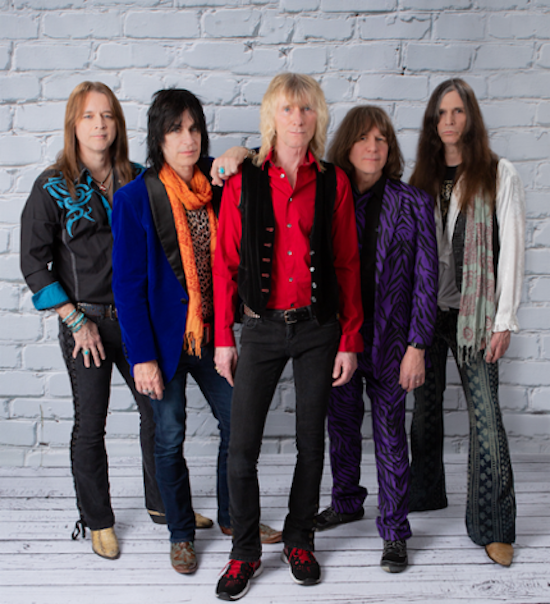 Maryland rockers Kix have posted the following message on their Facebook page:
"Kix regrets to announce that our friend and brother guitarist Ronnie "10/10" Younkins is temporarily unable to perform with KIX for the foreseeable future. We wish Ronnie all the best, and we hope for his speedy return to the band.
Meanwhile, we welcome guitarist Bob Paré for Kix's upcoming performances. Bob is an accomplished musician, having studied at The Music Institute in Los Angeles, CA, and having taught music theory and guitar at several institutions including Western Maryland College and Maryland Institute of Music. Bob was a session musician for several independent label releases, and has spent most of his long career performing live in the Maryland, Washington DC area with various bands including Forcer, Ever Rise, Project: Euphoria, and most recently, Rush tribute band Sun Dogs with Kix bassist Mark Schenker. Please join Kix in welcoming Bob to the family, while we await Ronnie's eventual return."
On November 20th, 2020, Kix celebrated the 35th anniversary of their album Midnight Dynamite by releasing Midnite Dynamite Re-Lit. The band partnered with long-time collaborator and the album's original producer, Beau Hill (Alice Cooper, Ratt, Warrant), for a blistering update of the fan-favorite album.
The album which was originally released on  October 7th, 1985, featured the slash-and-burn riffing of the album's title track and the high-speed antics of Layin' Rubber, to the Aerosmith-flavored groove of numbers like Cold Shower and Sex.
Thirty-five years after its initial release, Midnite Dynamite remains a fan and band favorite, and Hill (who also remixed Kix's hit album Blow My Fuse to mark its 30th anniversary in 2018) relished the opportunity to return to the original 1985 multi-track tapes.
Read more about about Midnite Dynamite Re-Lit here, and to order the release, please go here.