KISS' TOMMY THAYER SAYS THE BAND'S FAREWELL TOUR IS "NOT A GIMMICK"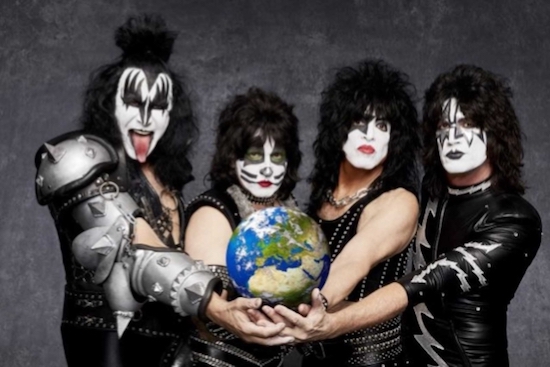 Russia's Tass reports:
Legendary American glam rockers KISS want to leave the stage at the top of their form, making their final shows their best, the band's guitarist Tommy Thayer said in an interview with TASS.
"Gene Simmons, Paul Stanley, Eric Singer and myself, we decided that while the band is still very good and we are doing the best shows, we have been doing…in the history of the band, that we wanted to go out when we're in top form and do a final tour," he explained.
He went on to note that when comparing the shows of such rock stars as the Rolling Stones or Paul McCartney, KISS's performances are far more "physically taxing" due to all the group's gear and the "physicality of the show." If the band continues to do it, year after year it will be difficult to keep it up…
…He admitted that KISS had already done a farewell tour in the early 2000s and after that tour, the two other original members – guitarist Ace Frehley and drummer Peter Kriss left the band. However, this time the farewell is real.
"It is not a gimmick, it is legitimate. This will be the final tour of KISS…" Thayer vowed.
The rocker predicts that the coming tour will become the biggest in KISS history. The show will use new pyrotechnics, and the set list will include the best songs of the band's 45-year career.
Read more at TASS.
source: tass.com