JUDAS PRIEST MEMBERS ROB HALFORD, GLENN TIPTON AND RICHIE FAULKNER DISCUSS "REDEEMER OF SOULS" AND TOURING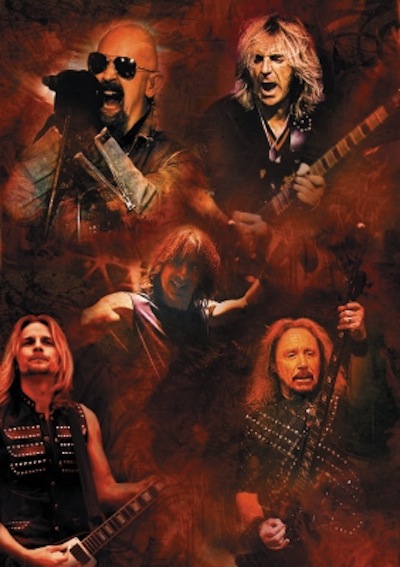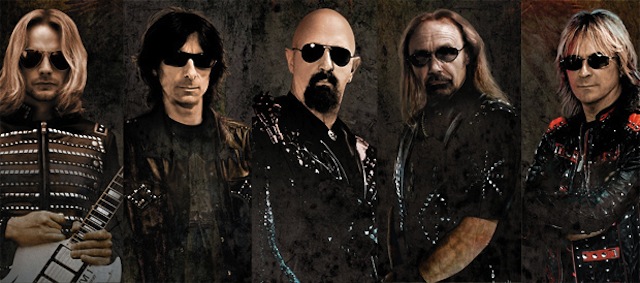 Greg Prato of Brave Words spoke with Judas Priest members frontman Rob Halford and guitarists Glenn Tipton and Richie Faulkner. The interview appears in its entirety below.
BraveWords: How did you come up with the album title, [Redeemer of Souls]
Rob Halford: "I just think it's part of the rich history that Priest has had with album titles and song titles. We'd been Screaming for Vengeance, we've been Defending Your Faith…/
Glenn Tipton: "And 'killing your pain!' "
Rob Halford: "…and now it's time to Redeem Your Soul.' So a little bit of everything. I think for as long it carries the metal essence of Judas Priest, that's what we wanted to convey. Especially when you see the artwork, which is married to the title of the record. It just makes perfect sense."
BraveWords: How did the recording of the album go?
Glenn Tipton: "We've done it in bits and pieces, actually. There's been a tour in the middle of it, and we've done a bit here and a bit there. It's been done over a long period of time, but it hasn't actually taken that long. The main criteria for us was to get a very live sounding album. I've said more than once, I'm not trying to say we went in the studio and played it live, but there's very little processed guitars on there – it's all mic'd up. There are not programmed drums – it's all played. Rob's vocals are pretty raw through most of the album, not over-affected. We just wanted a real solid, gritty, tough, balls-to-the-wall heavy metal album, and that's what we tried to achieve."
Rob Halford: "But the writing process – as it has generally been the case for our career as a writing trio – obviously, the exception in this case was having Richie's extraordinary talents in the mix as well. As Glenn pointed out, we were initially writing some of the very beginnings of the record before we actually met up with Richie. And then we Richie joined the band, we went out on the big Epitaph World Tour, and I think that was a really important point of the connection from the touring, to go back into the studio and the writing experience together, having spent almost two years on the road in each other's company and learning about each other's personalities, which I think is very important for musicians. The way that you click and tick with each other bears references to our musical endeavors. So, it was a nice time of learning for us all, and I think that proved to be very valuable when we came on the full-on writing sessions with Richie."
BraveWords: Richie, how was it for you recording your first studio album with Priest?
Richie Faulkner: "Well, it was a very organic experience. It was a very natural one, personally. Growing up, learning how to write songs in school bands, you listened to guys like Priest – 'What do they do here? How do they construct the song? What it is about this part of the song that makes me feel a certain way?' And you analyze these things as an early songwriter, and put them into your own songs. So without knowing it, you're already taking a master class in songwriting. And then when you start to put ideas forward, you don't have to put a different 'hat' on or write in a different way, it's what comes naturally from learning those songs and how to write songs back in the day, when you're learning to do it for the first time. So from the first rehearsals in Priest, it was very much an inclusive atmosphere. 'What do you think about the stage set? Set list? Changes in the songs we can make, to make the experience bigger and better, and all the creative input goes into one pot to create the best for the band.' And that was no exception with the writing process – very inclusive. We started throwing ideas into the hat, and it was organic, very natural, and direct. A very inclusive creative process to be a part of."
BraveWords: How would you say this album compares to previous Priest albums?
Rob Halford: "They've all got their own separate identity. That's the great thing that I've always personally treasured about Priest. From Rocka Rolla 40 years ago to Redeemer of Souls, there is a connection running through that's instinctively the sound of Judas Priest, but each record has always been able to stand on its own legs and its character. The Painkiller record is as different to Stained Class as Stained Class is to Screaming for Vengeance to Point of Entry. 17 times that's happened. We've always been very proud in that respect, that we're not a metal band that keeps replicating things. I think the only thing that has been consistent has been that we've always perceived ourselves as a classic heavy metal band, in the way that metal is defined in all these different labels and boxes and characters. With us, we're a classic heavy metal band, so I think what we've done on Redeemer of Souls is just reinforce that and really push that to the front more than ever before. And you can sense that. Each of these songs are totally separate statements. But collectively, they represent the embodiment of Judas Priest."
BraveWords: And what are the touring plans for Redeemer of Souls?
Rob Halford: "You want us to tour?! We were just talking about the record, and now we're on the road?! Nah, I'm just having a laugh. I know that while we were in the studio writing, you listen to March of the Damned, and I'd go, 'God, I can't wait to play this on stage.' Or Metalizer – 'Man, this is going to just tear the place up.' We're reflecting on that possibility right now. So as and when this happens, we'll be doing the usual thing and announcing it on our website here. But I think it's fair to say we will be doing some live work – before the end of the year."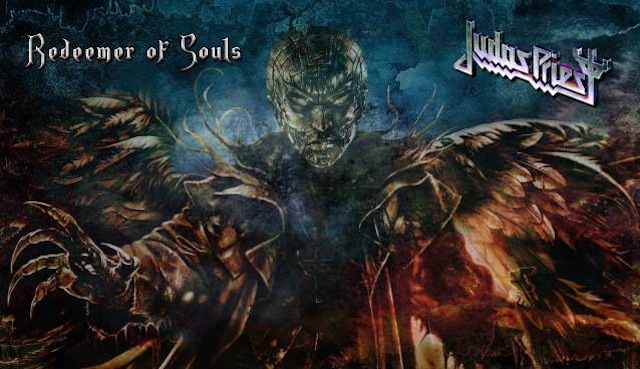 source: bravewords.com