JUDAS PRIEST FRONTMAN ROB HALFORD ON ORIGINAL GUITARIST K.K. DOWNING: "I'D LIKE TO CONSIDER THAT THE FRIENDSHIP IS STILL THERE"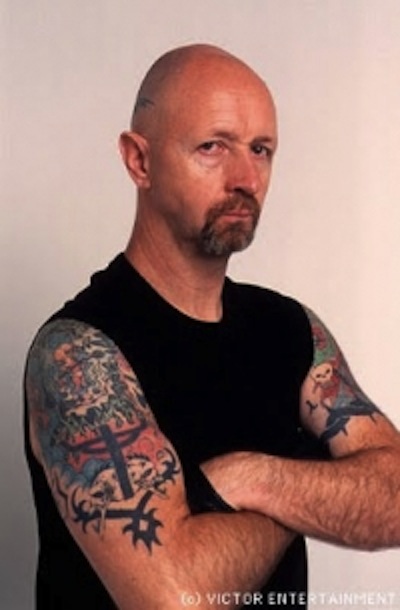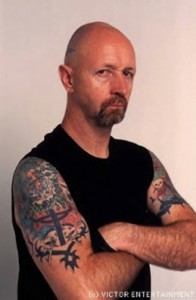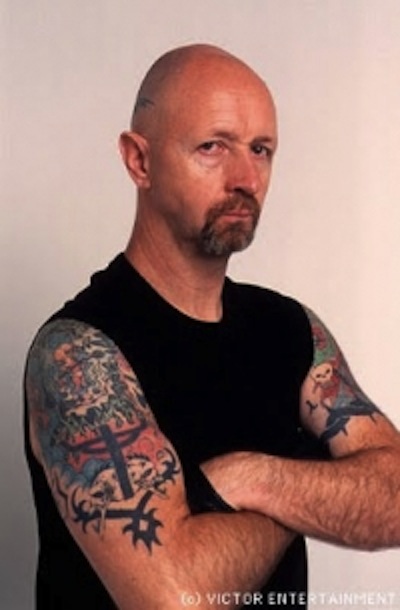 The Metal God, Rob Halford, was recently interviewed by Mitch Lafon for a recent edition of his One On One With Mitch Lafon podcast. Excerpts from the interview appear below as transcribed by blabbermouth.net.
On whether he still considers former Judas Priest guitarist K.K. Downing a friend:
"Well, I'd like to consider that the friendship is still there. Yes, we've had no communication with K.K. since he retired. There were bits and pieces that have come to the surface from various portions of the media. And, again, it's not unusual. He's enjoying his life. He's having a great time, from what I know, and I'm happy for him. We've always had, in this band… We're always checking on each other's welfare: 'How are you doing? How are you feeling? Are you having a good day? What's going on? [Is there] anything you wanna talk about?' And so, on that level, we wish K.K. all the best. And, again, that's just the way it is with the band. When I was away from Priest for ten years, I think it was, I had absolutely no communication with anyone in Priest or Priest's management, and yet when we reunited, it was as though we just kind of said goodbye last week. That's just the extraordinary bond that's created when you're in music. You know what it's like, Mitch; you've spoken to musicians for many, many years, and you know how groups work. It can still be an extraordinarily fragile thing to be in a group, because it's the chemistry of the band that's made up of very individual, separate-minded people. But that collected chemistry makes something very, very special happen in the form of the music that you write and record and perform live."
Discussing if he disappointed that he wasn't in contact with the members of of the band during his time away from the band:
"Yeah, there were times when I felt, 'I wish we were having some kind of communication.' But having been in the band for so long, and knowing everyone like we do with each other, it wasn't that perculiar. And I think if you had asked any of my mates who were in the same circumstance — you know who I'm talking about — when they were away during their solo ventures, I'm pretty sure that they went through the same type of thing as well. It's like you have to kind of get something out of your system. It's quite difficult to talk about because it is such an ingrained emotional thing that you're going through. But, yeah, there were days when I was like, 'I wish I could speak to Glenn [Tipton, Judas Priest guitarist]. I wish I could speak to management.' And part of it is just a very peculiar human [characteristic] we've got about, 'I don't wanna pick the phone up and make a call and be rejected or pushed back.' You know, it's that hindsight thing. But I think human beings always tend to think about… not the worst possible outcome, but you kind of filter that in your brain before you make a move. And I, on a daily basis, I'm always trying to better myself in that way, through my sober tools and thinking that I have around me."
Judas Priest are currently on their Redeemer Of Souls. Remaining tour dates, with special guests, Mastadon, can be seen below.
October:
27 – Coquitlam, Canada, @ The Hard Rock
28 – Coquitlam, Canada @ The Hard Rock
31 – Regina, SK, Canada @ Brandt Center
November:
1 – Winnipeg, MB, Canada @ MTS Center
3 – Peoria, IL @ Civc Center
5- Huntington, N.Y. @ Paramount Theater
6 – Huntington, N.Y. @ Paramount Theater
7 – Newark, N.J. @ Prudential Center
10 – Halifax, NS, Canada @ Scotiabank Center
12 – Toronto, Canada, @ Air Canada Center