JOEL HOEKSTRA'S SOLO PROJECT, JOEL HOEKSTRA'S 13 TO RELEASE SECOND ALBUM, "RUNNING GAMES" ON FEBRUARY 12TH, POSTS VIDEO FOR FIRST SINGLE, "FINISH LINE" ONLINE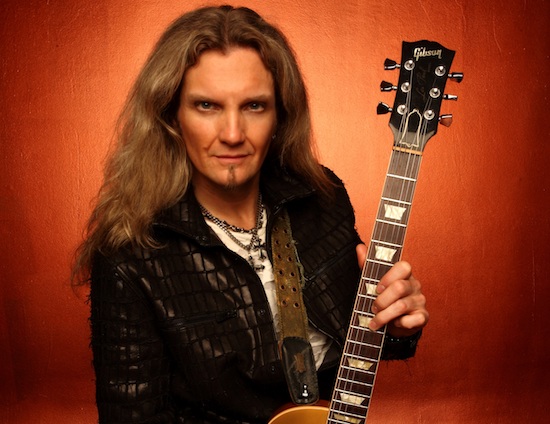 Joel Hoekstra, best known to rock fans as the current guitarist for Whitesnake and Trans-Siberian Orchestra (and also known for his work with Night Ranger and the Broadway show Rock of Ages), returns with his second album, Running Games from his electrifying solo project, Joel Hoekstra's 13 on February 12th. Joined by Russell Allen (vocals), Tony Franklin (bass), Vinny Appice (drums), and Derek Sherinian (keyboards), Joel and company pick up where his debut, Dying To Live left off.
We know it was a bit of a wait for the second single from Joel Hoekstra's 13's upcoming new album, Running Games, but it was well worth it, we promise! Please enjoy the track Finish Line and the accompanying awesome animated music video.
Running Games Tracklist:

1. Finish Line
2. I'm Gonna Lose It
3. Hard To Say Goodbye
4. How Do You
5. Heart Attack
6. Fantasy
7. Lonely Days
8. Reach The Sky
9. Cried Enough For You
10. Take What's Mine
11. Running Games
12. Lay Down Your Love (Bonus Track – Digital)
Line-up:

Joel Hoekstra (Whitesnake/Trans-Siberian Orchestra) – guitars
Russell Allen (Symphony X, Adrenaline Mob) – lead vocals, backing vocals
Vinny Appice (ex-Black Sabbath, DIO) – drums
Tony Franklin (ex-The Firm, Blue Murder) – bass
Derek Sherinian (Sons Of Apollo, Dream Theater, Black Country Communion) – keyboardsJeff Scott Soto (Sons Of Appollo, Trans-Siberian Orchestra) – backing vocals
Special Guests:

Lenny Castro (TOTO) – percussion
Chloe Lowery (Trans-Siberian Orchestra) – backing vocals
Dave Eggar (Evanescence, Coldplay) – cello
Katie Kresek (Adele, Five For Fighting) – violin, viola