JASON NEWSTED DISCUSSES HIS "METAL" EP, NEW MUSIC AND SINGING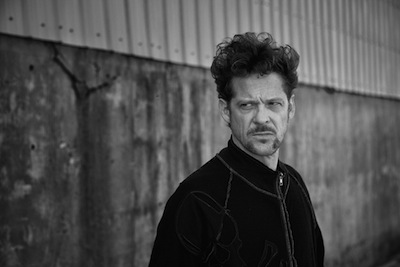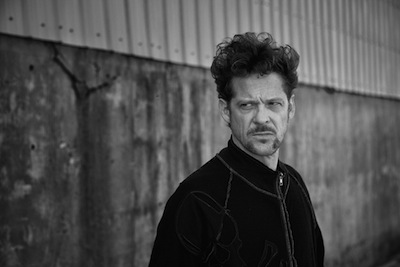 Ruben Mosqueda for Metal Titans spoke with former Metallica bassist Jason Newsted about his new band Newsted and their EP titled Metal. Portions of the interview appear below.
Q: Was the plan initially to do an EP? Or were you so excited about the band that you just had to get some music out there?
Newsted: I had been reading about bands like Down and cats like that had been releasing EPs via iTunes—it's a new avenue to do it. So that's what we did with this EP we wanted to test the waters to see if anyone gave a crap about what I was doing. It seems like they do. It's been a great opportunity to see what we can do with what we have on hand. We've done everything out of my studio without a lot of help so far. It's been a 'do it yourself' thing.
Q: What inspired you to tackle the vocal duties on in this band? Surely you would have had people lining up to audition to sing in this band.
Newsted: That's true. I've been working on signing for some time now. I've been getting away from the 'cookie monster' thing over the course of the past few years. At this point I've done more recording out of Metallica than I've done in Metallica. It doesn't matter if it's been Echo Brain, Voivod or Government Mule—I sing a lot and I play a lot. This is the first time in my career that I wrote all the songs top to bottom before I gave it to the guys in the band to learn. I wrote all the lyrics and sang all the songs. I just wanted to set up and express my lyrics—I've been working on my vocals for years. That's why I'm doing it and it feel real good to.
Q: I imagine that some of the tracks on Metal will make their way onto the new debut album?
Newsted: Oh yeah, back in the day EPs were issued as a sampler for the LP so that is exactly what is happening here. The tracks that make it onto the new LP will be new versions of the same songs.
Q: Will you have the same team that recorded the EP on the new album? Also will the album be independently released via your Chophouse Record label?
Newsted: There are different licenses that have been taken out throughout the world but it will be released on Chophouse. It will be distributed via Sony or Geffen Records in different regions. We're looking at a fall release for the album and we've got a world-wide tour we start on Friday (April 19th) and we're booked through August. We have about 6-8 days where we're not playing—we're very busy and we've got more offers coming for the rest of the year through February of 2014. We want to roll out the LP very tactfully—we've got a bunch of cool ideas. We want to create some intrigue and get people interested in the band. We'll be delivering 15 songs to the label that we're very excited about.
We used a different production team on the new album. It's still me producing but we've also put together some people from the Bob Rock camp that have come back to help me with this. They know what I want and they know how to help me get it. Let me put it to you this way this thing has some big ugly teeth to it.
Q: You played musical chairs with Robert Trujillo who went on to play in Metallica and you took over as bassist in Ozzy Osbourne's band.
Newsted: Yeah that was a dream. I've had a few of them. I'm on my fourth dream now as far as I'm concerned. When your heroes become you peers—it's a surreal thing. It happened with Metallica. It happened with Ozzy and it happened with Voivod. With all the bands that I mentioned; they were already established and I came in to resuscitate them. I gave them transfusions and be their new engine. I saw myself as the propulsion in those bands—I guess that's why I got those gigs you know?
Q: In retrospect was your arm injury that took place prior to the Rock Star Supernova tour , was that a blessing? That project wasn't well received.
Newstead: That sucked! That wasn't good. Not good, man. Not good. I became addicted to painkillers as a result of that injury. (Rock Star) Supernova? I loved it! It was a goodtime for me; again I learned a lot. I received a lot of money. People were like what did you do that for? Figure it out man! Just figure it out. It's CBS television. They came to me. They asked me to play. I said I want that much they said 'okay.' I was like what? So I went ahead and did it. Years later I'm still floored that I was paid that amount of money. I'm not going to tell you how much but it was a lot; I can assure you.
Read more at Metal Titans.
Newsted Tour Dates:
Apr. 19 – Red House – Walnut Creek, CA
Apr. 23 – San Jose Rock Shop – San Jose, CA
Apr. 24 – The Starline – Fresno, CA
Apr. 26 – The Alley – Sparks, NV
Apr. 27 – Ace of Spades – Sacramento, CA
May 01 – The Roxy – Los Angeles, CA
May 03 – Vinyl – Las Vegas, NV
May 04 – KUPD Ufiesta – Mesa, AZ
May 15 – Planet Rock – Battle Creek, MI
May 17 – The Crofoot – Pontiac, MI
May 18 – Bottom Lounge – Chicago, IL
May 21 – Highline Ballroom – New York, NY
May 22 – The Middle East Downstairs – Cambridge, MA
May 23 – The Stone Pony – Asbury Park, NJ
source: metaltitans.com