JACKYL FRONTMAN JESSE JAMES DUPREE DISCUSSES WRITING SONGS FOR HIS BAND, FOR O-TOWN AND WITH AC/DC'S BRIAN JOHNSON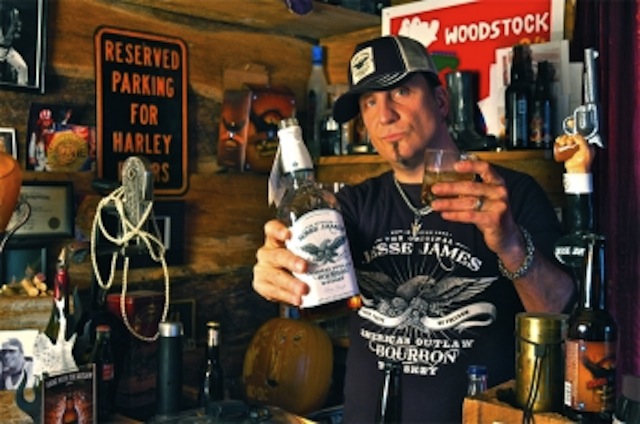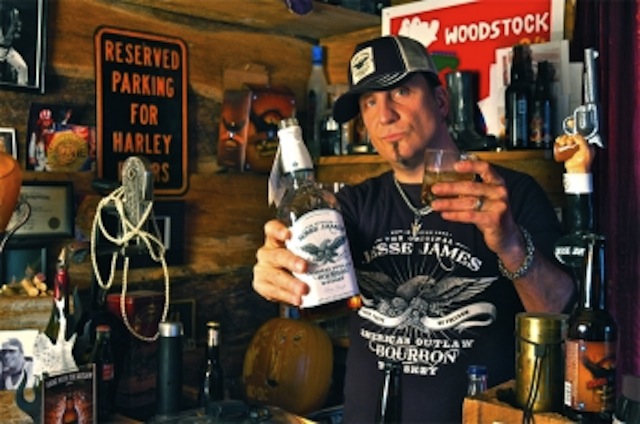 Greg Prato of Songfacts spoke with Jackyl frontman Jesse James Dupree. Highlights from the interview appear below.
Songfacts: What would you say is your favorite Jackyl album from a songwriting standpoint?
Jesse James: Well, that first album's always special [1992's Jackyl], because you're coming from such a desperate place at that point. People always try to analyze why a band's first album is so key and stands out. It's because you're coming from a place in your soul and your pocketbook and your belly. You're hungry. So one thing leads to another and it manifests what are great first records.
That's one thing that we did touch on with the last two albums that made a big difference. I think the last two albums are very, very consistent with each other. Moonshine and Dynamite Collide are both in line with the first album as far as the attitude, the grit, the overall "Jackyl" of them. But the key to those, we played them live before we recorded them. We actually took them out on the road and got the audience's approval before we put them on record.
Songfacts: Who would you say are some of your favorite songwriters?
Jesse James: Well, I grew up loving Wilson Pickett and Joe Tex and James Brown – a lot of the black soul singers. I love Steve Marriott, not just a great songwriter, but a soulful singer. There are some great songwriters. I spent a week over in a castle in the south of France, one of those invitational things when you go over and you write songs with people you wouldn't normally write with. And I wrote with Desmond Child, I wrote with Trey Bruce. You know, Desmond Child's written songs for Aerosmith, KISS, Celine Dion, Ricky Martin – he did La Vida Loca. I wrote with him, and I wrote with Trey Bruce, who wrote Randy Travis' country hit, Look Heart, No Hands. Carole King was over there, Jack Blades, Mark Hudson, all these great songwriters that I wouldn't normally have written with. Hell, I even wrote a song over there with Desmond Child, that was on a boy band record called O-Town that sold three-and-a-half million copies. So there's great songwriters. But as far as artists that write for themselves, I was always partial to the Steve Marriotts and getting over into the Wilson Picketts and James Browns.
Songfacts: What was that song that you wrote with Desmond Child for the band O-Town?
Jesse James: Well, you ain't going to hold it against me?
Songfacts: No – go ahead!
Jesse James: It's called Love Should Be A Crime.
Songfacts: What are some memories of working with AC/DC's Brian Johnson on the song "Locked and Loaded"?
Jesse James: Oh, man. There's no words that can explain it. Brian had invited me to come down to his house and write some songs. I went down there and we had some beers in his pub. We had written part of Locked and Loaded, but we didn't have all of it. Then we ended up getting caught up in the drinking and some other stuff that we were going out and doing that night. It was just, for me, such a big thrill to be hanging with someone that's such a big influence and such an icon in rock and roll.
It took me a couple of weeks before I finally figured out where I could go with the song musically and such. I called him and I said, "Hey, we're going to cut that song that you and I were working on." And to my surprise, he goes, "Well, I'll be up there tomorrow." He dropped everything and flew in and we finished writing it in the studio while we recorded it.
Songfacts: Would you say that your involvement and appearances on the Full Throttle Saloon TV show has brought new Jackyl fans on board?
Jesse James: Oh, anytime you get a couple million people plus a week, dial them into a TV show that's your own, it changes things. I mean, we've been very, very blessed. I just feel lucky to be able to share some of Sturgis with the people that can't go. It's so far from anywhere, 1,700 miles from anywhere to Sturgis, it seems like. But for every one person that goes, there's a thousand at home that get to go vicariously through what we're doing, and it's a big part of what the band has built over the years.
I'm an avid motorcyclist and I ride out on tour every year. Roman, the bass player, he and I ride together, and we're very serious about it. We do a lot of charity motorcycle rides throughout the year with radio stations. But yeah, the TV show's been a blessing on every front.
Read more of what Jesse James Dupree had to say at Songfacts.
For more on Jackyl, please visit rockmerollmejackylmeoff.com.