JACK RUSSELL AND GREAT WHITE REACH AN AGREEMENT OVER THE USE OF "GREAT WHITE" NAME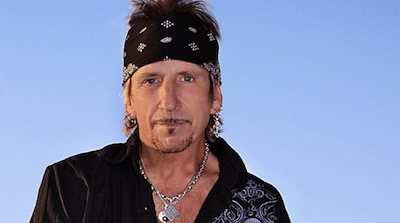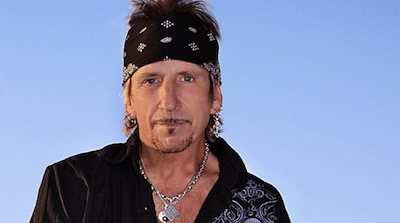 Great White and co-founding member/original lead singer Jack Russell have announced that they have entered into an agreement settling their pending litigation over the "Great White" name.
In March, 2012, Russell sued his former band-mates Mark Kendall, Michael Lardie and Audie Desbrow over their continuing use of "Great White" after Russell had taken a leave of absence from the band for medical reasons. The band countersued, and the parties have been involved in contentious litigation for the last year. After three days of closed-door mediation before U.S. Magistrate Judge Carla Woehrle, the parties reached a comprehensive agreement. While many of the terms of the agreement will remain confidential, it can be revealed that, going forward, the current Great White band will continue to use the name "Great White"' and Russell will perform under the name "Jack Russell's Great White."
Jack Russell's Great White has hit the high seas to embark in a two month two moth voyage across the Nation until early Fall.
Multi-Platinum original singer of Great White still brings it to the stage belting out all the original beloved songs that made the band take a place in rock history. Russell will be performing all their greatest hits from Save All Your Love, One Bitten Twice Shy, Rock Me and more.
Jack Russell's Great White Tours Dates – More to be added~
7/23/13 Fargo, ND The Windbreak – ** Venue Change
7/24/13 Dickinson, ND Army's West Sports Bar
7/26/13 Royalton, MN Halfway Jam Festival Grounds
7/27/13 Savage, MN Neisen's Sports Bar & Grill
7/28/13 Thunder Bay, ON Crocks
7/31/13 Oklahoma City, OK Chameleon Room
08/2/13 St. Louis, MO Fubar
08/4/13 Etobicoke, ON The Rock Pile
08/8/13 Sturgis, SD Glencoe Camp Resort
08/9/13 Sturgis, SD Eeasyrider's Saloon
08/10/13 Hazel Green, WI Sandy Hook Tavern
08/12/13 Clifton, NJ Dingbats **** New Show
08/13/13 Allentown, PA Crocodile Rock
08/15/13 Clarion, PA Wasteland Live
08/16/13 White Marsh, MD House Of Rock
08/17/13 Lancaster, PA Village Nightclub
08/19/13 Warren, PA Holiday Inn (Acoustic Performance)
08/20/13 Luzerene, PA Brews Bros West
08/22/13 Appleton, WI Luna Lounge
08/23/13 Viroqua, WI Vernon County Fiargrounds – JAMMIN
08/24/13 Muscatine, IA Elms Supper Club & Lounge
08/27/13 Little Rock, AR Revolution Music Room
08/29/13 San Antonio, TX Boozehounds
08/30/13 Dallas, TX The Boiler Room
08/31/13 Houston, TX Concert Pub North
09/2/13 Milwaukee, WI Milwaukee Harley
09/7/13 Clovis, NM Curry County Events Center
09/8/13 El Paso, TX Pop's Cantina
09/14/13 Versailles, OH BMI Indoor Speedway
09/20/13 San Juan Capistrano, CA The Coach House
09/21/13 Corona, CA Marquee 15
09/28/13 Macon, GA Cox Capital Theatre
10/18/13 North Platte, NE Sculley's Shooters – Skull Fest
(JACK RUSSELL OF GREAT WHITE ACOUSTIC)
11/29/13 Agoura Hills, CA The Canyon
For more information, please visit www.jacksgreatwhite.com or www.facebook.com/jacksgwpiratespage.