HOW AXL ROSE REFUSED $50K IN CASH TO LEAVE GUNS N' ROSES BEFORE THEY WERE SIGNED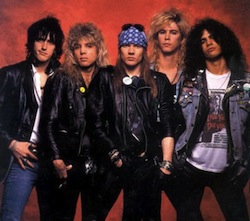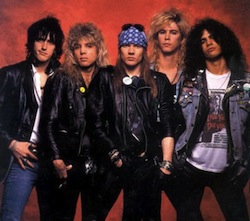 Music impresario Kim Fowley has told how Axl Rose refused a cash offer of $50,000 to leave Guns N' Roses before the band had been signed.
A big name manager wanted the singer to front a band he was already working with, and presented the cash in a suitcase. But Rose refused in an instant – telling him it was nowhere near enough money.
Yet when Guns N' Roses finally signed their own deal and Rose had a check for half of their $75,000 advance, he still hustled Fowley for a free dinner.
The iconic producer tells Antimusic, "I was working for a rich manager of a difficult band who had drug issues and alcohol issues. He said, 'I don't know about this band I'm investing in. Something tells me these guys might not make it. Do you know anyone else who's weird and strange and difficult, but possibly platinum?'"
Fowley recommended Guns N' Roses and the manager arranged a meeting with Rose for the following day. He told the singer. "You guys are great. To show you how serious I am, I'm going to open this suitcase and show you what's inside. And you can walk away with the suitcase. Go ahead, Axl, open the suitcase."
"So Axl opens the suitcase and there's $50,000 in cash," Fowley continues. "The manager says, 'What do you think?' Axl says, 'With all due respect, sir, whoever you are – that's not enough for Guns N' Roses. We're going to be bigger than that. It's just a matter of time. I'll say no politely and I'll go away and I'll make more money than this on our initial signing with my guys."
"'Why don't you help these guys out? They're deserving. They're probably not as great as we are – but if you're going to piss it away, you might as well piss it away on them because you're already working with them. I gotta go rehearse. It was nice seeing all of you. Goodbye.'
"We all applauded him. What else do you do? I always thought of all the starving musicians I'd ever seen. He was the only one who knew exactly how valuable he was, and how not to panic. Because that's a lot of money for anyone. And he just wasn't interested."
When the band signed with Geffen, Rose left the building with a check for $37,500 and another for the same amount due when they started recording what would become debut album Appetite For Destruction.
Fowley met the singer in L.A.'s Rainbow Bar & Grill and was shown the check. "I said, 'When are you going to cash it?' He said, 'Tomorrow – the banks are closed. So buy me dinner.'
"He hustled this free dinner, and with his $37,500 he walked away. Good for him. And that's how I know Axl. I know that Axl – the kind of guy who kinda had it under control."
additional source: classicrockmagazine.com