GUNS N' ROSES PREMIERE "SWEET CHILD O' MINE" FROM THEIR "APPETITE FOR DEMOCRACY" DVD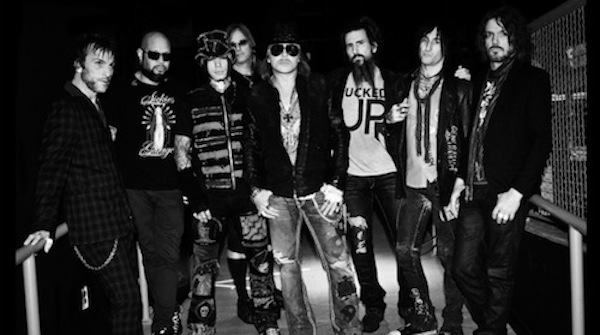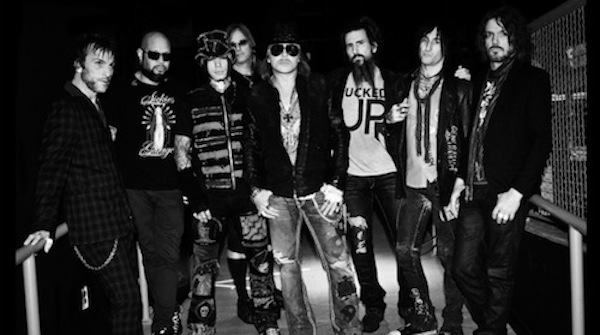 Guns N' Roses are set to release their Appetite for Democracy 3D on DVD/Blu-Ray on July 1st (previously reported as July 18th). The band has released a clip of Sweet Child O' Mine which can be viewed below and only available for the next 24 hours.
The live film debuted in theaters back on June 14th, screened in one hundred different cities.
"It's been 22 years since the last GNR concert release and I'm very proud to have been chosen to produce this amazing 3D concert film/new DVD release," Rock Fuel Media producer Barry Summers says. "A Grammy Nomination for 'Best Long Form Video' would be the icing on the cake for Axl and all involved, but we are very pleased with the overwhelming success and praise we are receiving."
Appetite for Democracy 3D: Live from the Hard Rock Casino Track list:
1. Chinese Democracy
2. Welcome To The Jungle
3. It's So Easy
4. Mr. Brownstone
5. Estranged
6. Rocket Queen
7. Live and Let Die (Wings cover)
8. This I Love
9. Better
10. Motivation (Tommy Stinson song)
11. Catcher In The Rye
12. Street Of Dreams
13. You Could Be Mine
14. Sweet Child O' Mine
15. Another Brick In The Wall Part 2 (Pink Floyd cover)
16. November Rain
17. Objectify (Bumblefoot song)
18. Don't Cry
19. Civil War
20. The Seeker (The Who cover)
21. Knockin' On Heaven's Door (Bob Dylan cover)
22. Nightrain
23. Don't Let It Bring You Down (Neil Young cover)
24. Used To Love Her
25. Patience
26. Paradise City
additional source: billboard.com