GUNS N' ROSES POST TRAILER FOR "APPETITE FOR DEMOCRACY" 3D CONCERT FILM ONLINE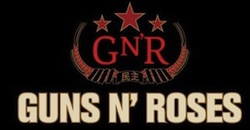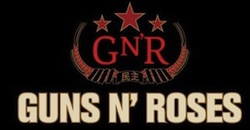 Guns N' Roses has released an official trailer for their Appetite For Democracy 3D concert film. Watch it below.
The show was filmed at on November 21st, 2012 at the Joint in the Hard Rock Hotel & Casino in Las Vegas, Nevada during the band's Las Vegas residency, Appetite For Democracy.
The setlist for the show was:
1. Chinese Democracy
2. Welcome To The Jungle
3. It's So Easy
4. Mr. Brownstone
5. Estranged
6. Rocket Queen
7. Richard Fortus Guitar Solo (Blacklight Jesus Of Transylvania)
8. Live And Let Die (Wings cover with Happy Thanksgiving)
9. This I Love
10. Better
11. Motivation (Tommy Stinson song) (Tommy Stinson on lead vocals with band introductions)
12. Dizzy Reed Piano Solo (No Quarter by Led Zeppelin)
13. Catcher In The Rye
14. Street Of Dreams
15. You Could Be Mine
16. DJ Ashba Guitar Solo (Ballad Of Death)
17. Sweet Child O' Mine
18. Another Brick In The Wall Part 2 (Pink Floyd Cover with Axl on piano)
19. November Rain
20. Objectify (Bumblefoot cover) (Bumblefoot on vocals)
21. Don't Cry
22. Civil War
23. Jam
24. The Seeker (The Who cover)
25. Knockin' On Heaven's Door (Bob Dylan cover)
26. Jam
27. Nightrain
Encore:
28. Don't Let It Bring You Down (Neil Young cover)
29. Used To Love Her
30. Jam
31. Patience
32. Jam
33. Paradise City