GUNS N' ROSES FOUNDING DRUMMER STEVEN ADLER TO UNVEIL RHYTHMIC FINE ART COLLECTION TO CELEBRATE HIS 50TH BIRTHDAY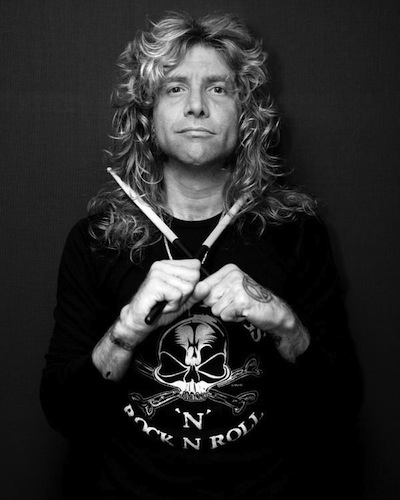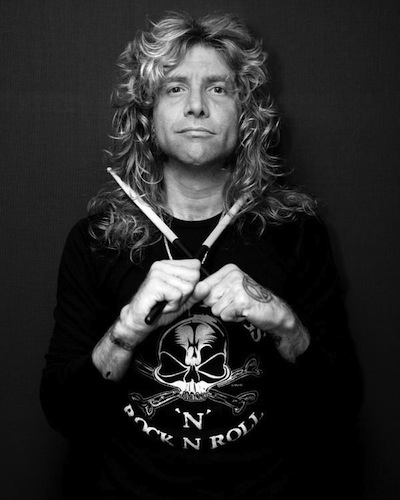 Steven Adler, one of the most acclaimed and notorious drummers in rock history celebrates two important milestones – 30 years behind the drums and 50 years of life. As the founding drummer for Guns N' Roses, Adler is responsible for some of the most celebrated beats in hard rock history.
Utilizing the very rhythms that made him a legend, he'll unveil a collection of fine art "built" from the new medium of "Rhythm-On-Canvas." Debuting on February 6th, those interested in learning more about the collection are encouraged to join the interest list at www.stevenadlerart.com.
A project that has quietly been created over the last year in Los Angeles, Adler has been working exclusively with art team and publisher SceneFour on the collection titled "50."
SceneFour is the team responsible for the "Rhythm-On-Canvas" medium, having released blockbuster art collections over the last five years with a highly select group of drumming legends including Bill Ward (Black Sabbath) , Rick Allen (Def Leppard), Mickey Hart (Grateful Dead), Jose Pasillas (Incubus), and Dave Lombardo (Slayer).
The process of creating artwork from rhythm is an extensive one that begins with the drummer utilizing a bevy of drumsticks that light in a variety of ways similar to that of a painter utilizing brushes with different colors. In the creation process, the drummer is crafting rhythms that translate visually to abstract imagery before they are brought into the SceneFour studio, manipulated meticulously, and laid to canvas. For Adler's visual work, SceneFour Co-Founder Ravi Dosaj states, "Steven's rhythms visually look like the way he sounds…dark, gritty, and they even swing. Inside his abstract work, there are elements that seem to connect to his life."
Steven and his critically acclaimed new band "Adler" are currently in the studio recording new material as well as confirming 2015 tour dates for both the US and overseas.