GUITARIST ZAKK WYLDE SAYS THAT BLACK LABEL SOCIETY HOPES TO RELEASE A NEW ALBUM NEXT YEAR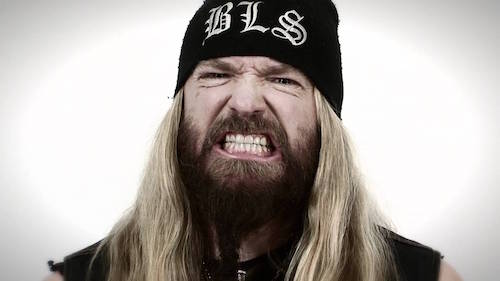 Black Label Society have been working on a new album and hope to release it next year, according to guitarist Zakk Wylde.
Their last studio record was 2014's Catacombs Of The Black Vatican but guitarist and vocalist Wylde says fans won't have too long to wait before new material arrives.
He tells Full Metal Jackie (via Loudwire), "In between the breaks and in between my nail appointments, the shaving of my legs – we've actually made another Black Label album. So that'll be coming out in the new year.
"We gotta pick our spots where we want to put records in there. So the whole thing is, we were in The Black Vatican, we made another album so that'll be coming out in the new year and then the Black Label Armada will start rolling in the new year."
It was recently announced that Wylde will rejoin Ozzy Osbourne's band with fellow guitarist Gus G – and Wylde can't wait to hook up with his old mentor once again.
He says, "I think it's just hanging out and having a good time and just cracking up and talking about just taking the piss out of everything and taking the piss out of yourself. So I'm looking forward to seeing the boss again and then jamming with the guys. I'm buddies with all the guys so it's just going to be 'let the comedy begin once again.'"
Wylde's Zakk Sabbath have several live shows planned across the US over the coming months where they'll be joined by Beastmaker. Find a full list of tour dates below.
Zakk Sabbath 2017 tour dates
Aug 13: Copper Mountain Guitar Town, CO
Sep 7: Baltimore Soundstage, MD
Sep 8: Sayreville Starland Ballroom, NJ
Sep 9: Ledyard Revolution Rocks Festival, CT
Sep 30: Louisville Louder Than Life, KY
Oct 8: Eatontown Sheraton Hotel, NJ
Oct 15: The Woodlands Houston Open Air, TX
Oct 22: Sacramento Aftershock, CA
In recent Zakk Sabbath news, the band released limited-edition EP, Live In Detroit, on June 16th via Southern Lord Recordings. Read more about this special release, here.
additional source: Classic Rock via teamrock.com