GUITARIST VIVIAN CAMPBELL DISCUSSES THE FIVE ALBUMS THAT CHANGED HIS LIFE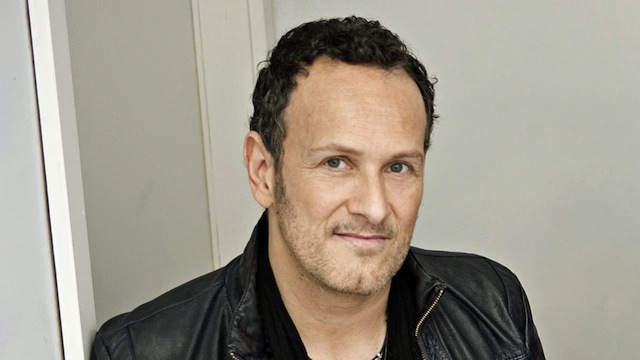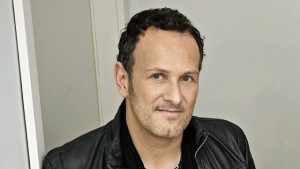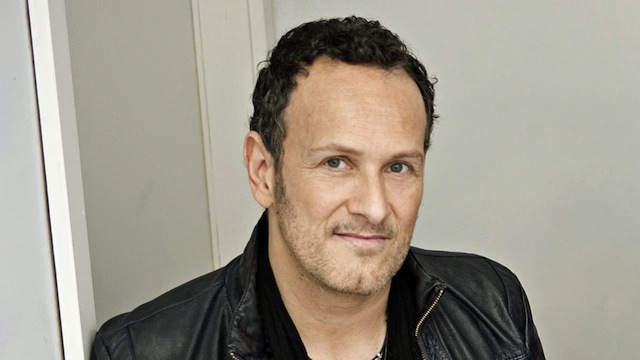 Guitarist Vivian Campbell shares the five albums that changed his life with Joe Bosso of Classic Rock, see his list below.
* Rory Gallagher – Live in Europe (1972):
"This is the first record I ever owned and dropped a needle on. I just loved it, and I spent hours trying to learn the guitar parts on it. Rory has been a huge influence on me. He's one of the best guitarists I've ever heard.
This is a live album, and by that I mean it's all live. It's not one of those records where they went back and re-recorded parts. Rory's studio albums were a mixed bag, but on stage he was in his element. I got to see him play live, and I can tell you that what he did in concert is just what you get on this record.
Rory was a complete blues player. He had so much energy, and he never played the same thing twice. One of the first songs of his I learned was Messin with the Kid, and when I saw him live I was struck by how it wasn't anything like the studio version. But that was typical of Rory – he plugged in and played. There was no pretense about him."
* Thin Lizzy – Live and Dangerous (1978):
"I came to learn in later years that this album isn't quite as 'live' as Rory Gallagher's Live in Europe, but most of it's live. I saw Thin Lizzy many times – Sweet Savage opened about 30 or 40 shows for them – so I can say for a fact that this record is a very good representation of them on stage.
Aside from the tremendous guitar parts of Scott Gorham and Brian Robertson, what I got from this album was the incredible charisma of Phil Lynott. It's all there on this record. He simply oozed that aura of being a rock star. You get that in the tracks, but also in the repartee between the songs. You feel like you're watching him. He was a total original."
* Deep Purple – Come Taste the Band (1975)
"I know this album bucks the trend, because in many people's eyes it's not the 'real' Deep Purple. This is when David Coverdale, Glenn Hughes and Tommy Bolin were in the band. But, there's a part of me that really likes funk music and syncopated rhythms, so I loved this record a lot.
I borrowed it from my friend Raymie. I was familiar with the other Deep Purple records – Fireball and In Rock – but when Raymie dropped the needle on this album, I went, 'Wow! Can I borrow this?' I played the s–t of it for a couple of months and really developed an appreciation for Tommy Bolin. He was more of an American-style guitarist, and I thought he was terrific.
Sweet Savage did a mixture of covers and originals, and we played Love Child from Come Taste the Band. We tried to do Gettin' Tighter, but we weren't funky enough. We were too white to play it convincingly."
* Horslips – The Táin (1973)
"A lot of people have never heard of this band. They were out of Dublin, and they basically grew out of being a traditional Irish folk band. They fused that style with progressive, guitar-driven rock. It was a very unique sound and musical setup – they were fascinating. Because they were Irish, I got to see them live a bunch of times.
The Táin represents the pinnacle of the band's career. There's a song on it called Dearg Doom that has a great guitar riff. Being a young kid, I was fascinated by anything that had a good guitar tone. The guitar player in the band was a guy named Johnny Fean, and he played a gold Les Paul. I was so seduced by everything he did. This was a big record for me."
* Kate Bush – The Kick Inside (1978)
"I was in school when this record came out, and I was immediately fascinated by it. There wasn't a guitar on it that I could hear, but that didn't matter. Kate's voice pulled me right in. It was all about her. As an artist, she was, and still is, so creative.
She's always been so daring. Very few artists follow their own muse the way Kate has. She's never capitulated to whatever current style is popular; she's always done everything her own way. I respect her so much for that. A one-of-a-kind artist.
The first song I heard from The Kick Inside was Wuthering Heights, and that made me go right out and buy the record. It was a different album for me – I'd never gone that far away from guitar music, but I just loved Kate's voice, so I was in."
Read more at Classic Rock.
source: classicrock.teamrock.com