GUITARIST VIVIAN CAMPBELL DIAGNOSED WITH CANCER, SAYS HE'S FEELING "RATHER SPIFFY, ALL THINGS CONSIDERED"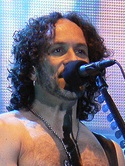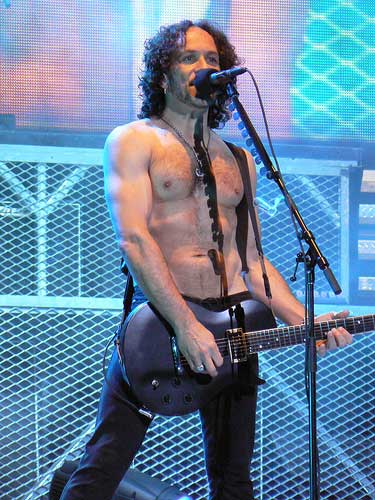 Def Leppard guitarist Vivian Campbell says a "cough that wouldn't quit" has turned out to be cancer. The guitarist had a surgical biopsy on March 11th following several months of coughing that revealed he has Hodgkin's Lymphoma, he said through a spokesperson on Monday, reports Marc Schneider of Billboard.
Doctors prescribed six months of chemotherapy for the 50-year-old guitarist, who joined Leppard in 1992 after stints in Dio and Whitesnake.
"I'm about 2 months in and feeling rather spiffy, all things considered," he said in a statement. "Hodgkin's has an over 80% cure rate, so by my reckoning, if you're going to have a cancer, Hodgie's is the one to have!"
Campbell has no plans to miss the upcoming Def Leppard summer tour and playfully explained that part of the reason he's revealing his illness is to prevent any walkouts from fans.
"Me and my new aerodynamic hairstyle (read: no hair) are going on tour this summer with the band and I don't want anyone to be so shocked by my new look that they ask for a refund," he said. "Simple economics, really."
Following the Leppard tour, which runs from June 21th-July 17th, Campbell plans to reunite with other original Dio members to tour under the moniker, Last In Line. The group will play a short UK tour to commemorate three decades since recording classic albums like Holy Diver, Last In Line and Scared Heart. Frontman Ronnie James Dio died of stomach cancer in May 2010 at 67.
[Ed's note: All of us at EddieTrunk.com send Vivian Campbell our best wishes for a complete and speedy recovery.]
source: billboard.com