GUITARIST TONY MACALPINE ON HIS MEMORIES OF PLAYING WITH STEVE VAI AND BILLY SHEEHAN: "THOSE GUYS HAVE BEEN MY FRIENDS FOREVER"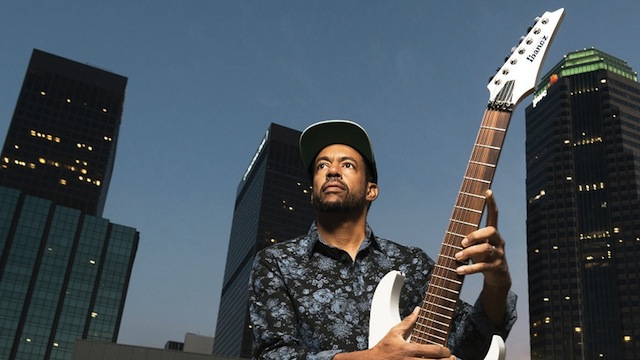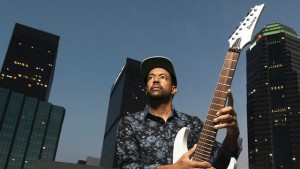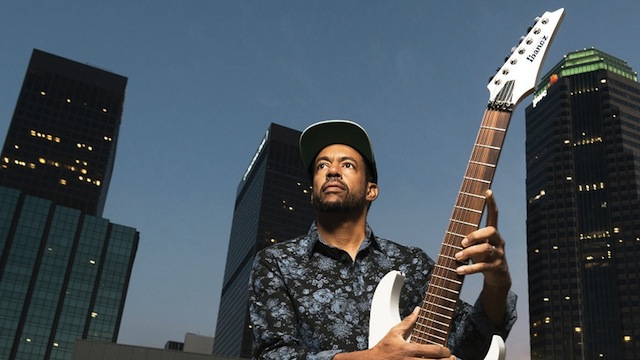 Greg Prato for Guitar Player magazine spoke with guitarist Tony MacAlpine. Excerpts from the interview appear below.
[Dana's note: This interview was conducted before MacAlpine announced that was diagnosed with colon cancer]
GP: Let's start by discussing Concrete Gardens.
TM: I started the record in 2014, going through material that had been bouncing around in my head, and I got to the point where I felt I had a good 14 or 15 songs. I got to the studio and started recording those ideas, and the compositions came together quite naturally. I felt like I was in a really good groove. I thought about what musicians might benefit the record and be interested in doing it. Aquiles Priester, my wonderful Brazilian friend and touring mate, played drums. Pete Griffin, Lucky Islam, and Sean Delson all played bass on the record. From there, I really wanted to have a duet composition on the record. Jeff Loomis and I had been talking, so he played on Square Circles.
GP: Do you still follow a practice routine at this point in your career?
TM: I wouldn't say scales and chord theory and things like that. Learning songs for a live presentation is really the extent of it for me these days, because that's really all I have time for. It's pretty much all I have to do to get into "player shape."
GP: What are some memories of playing in the Breed a few years back, with Steve Vai and Billy Sheehan?
TM: Those guys have been my friends forever. Billy Sheehan played on my very first record, Edge of Insanity, with Steve Smith. We've played on so many things together and it's such a great friendship we have. And playing with Vai was a wonderful thing, because he is also a great friend of mine. It was really tension-free. It was the kind of environment where we just got a chance to get up there and make his music come to life. It was a wonderful time for all of us.
Read more at Guitar Player.
In related news, a benefit concert for Tony MacAlpine is scheduled for December 12th at the Wiltern Theater. The benefit will feature performances from John 5 & The Creatures, Zakk Wylde with Mike Portnoy, Billy Sheehan and Derek Sherinian; Steve Vai and band, and culminating in an all-star jam with house band Portnoy, Sheehan, Sherinian, and featuring special guests. Our very own Eddie Trunk will serve as master of ceremonies for the night. To read more about this event, please click here.
source: guitarplayer.com