GUITARIST RITCHIE BLACKMORE POSTS FIRST PICTURE OF RITCHIE BLACKMORE'S RAINBOW LINEUP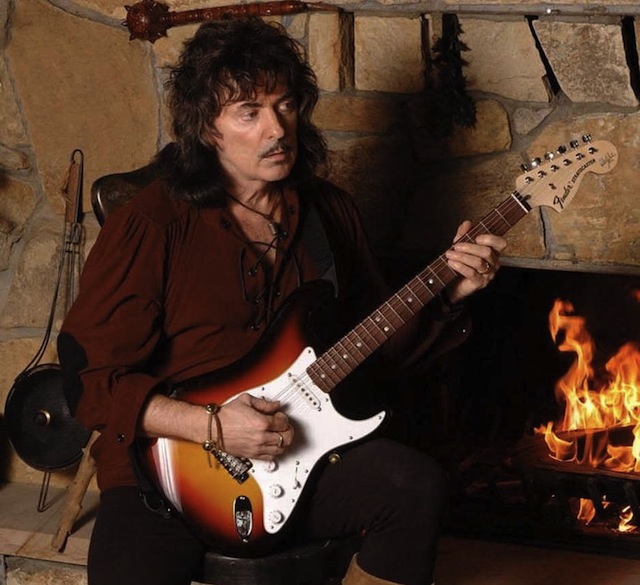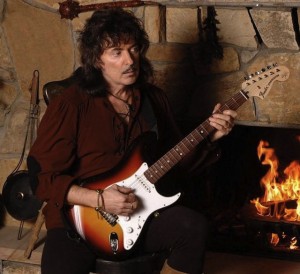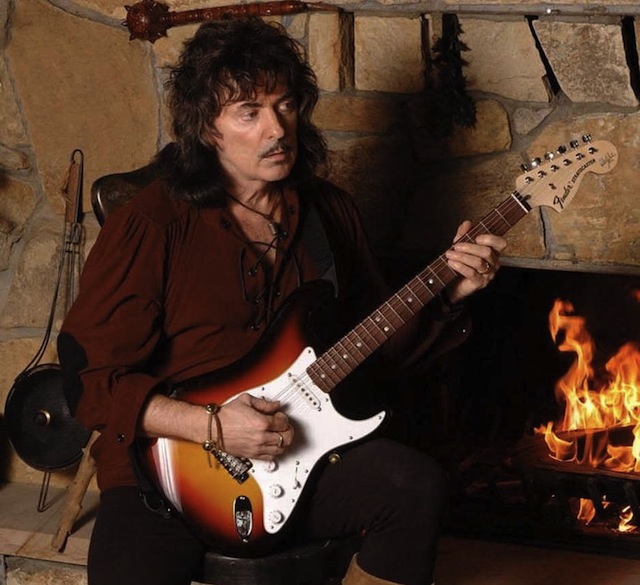 Guitarist Ritchie Blackmore has posted the first photo of his new "rock" lineup on his Facebook page along with the comment, "And so the rehearsals begin.."
As previously reported, founding Deep Purple and Rainbow guitarist Ritchie Blackmore, has announced that he will be playing three rock shows in Europe under the name of Ricthie Blackmore's Rainbow.
Ritchie Blackmore's Rainbow and guests are scheduled to play at two Monsters Of Rock festivals in Germany on June 17th and 18th and one UK show on June 25 in England at Birmingham Genting Arena. More dates are expected to be announced. Ritchie Blackmore's Rainbow will perform "the classic rock anthems of Rainbow and Deep Purple," according to show announcements. Blackmore reportedly plans to film and record the performances for future release.
Blackmore's band lineup includes: Lords of Black singer Ronnie Romero, Stratovarius keyboardist Jens Johansson, Blackmore's Night drummer David Keith and bassist Bob Nouveau.
The singer I found is very exciting," Blackmore told Billboard in September, before he announced the lineup. "He's a cross between [former Rainbow frontman Ronnie James] Dio meets Freddie Mercury. So, this will mean exposing a new singer to the masses, and I'm sure he'll become pretty famous because of his voice."
Listen to Romero cover of Deep Purple's Stormbringer here.