GUITARIST KERRY KING SAYS HE WAS "ANGRY" ABOUT SLAYER'S RETIREMENT, ADDING IT WAS "PREMATURE"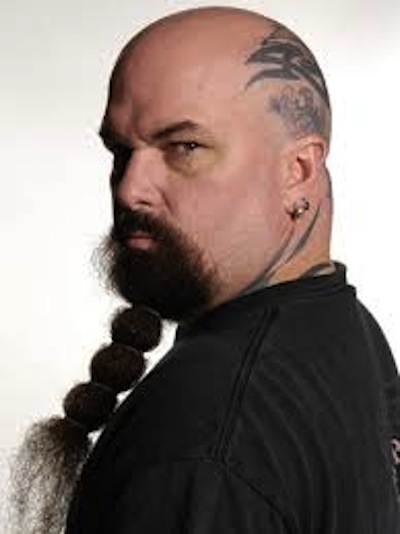 Metal Hammer reports:
Kerry King has revealed that he reacted with "anger" when when it was first suggested that Slayer split up.
…King says, "[I was angry]… what else? It was premature. The reason I say 'premature' is because my heroes from my childhood are still playing. I can still play, I still want to play, but that livelihood got taken away from me. 
But, anyway, on to the next chapter, I guess. We were on top of the world, and there's nothing wrong with going out on top of the world, it's a good way to go out. So, bravo for that. But do I miss playing? Yeah, absolutely…"
….[So, what do? Well, a solo project.]  which [reportedly] won't disappoint Slayer fans. "If you know my work, you know what it's going to sound like," he says.
Slayer played their final show on November 30th, 2019, in Los Angeles, four years after the release of their final album, Repentless.
Read more at Metal Hammer.