GUITARIST JOHN SYKES NO LONGER HAS A DEAL WITH GOLDEN ROBOT RECORDS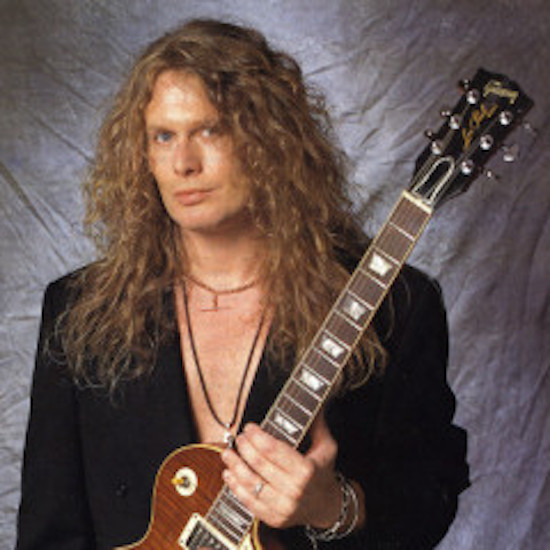 As previously reported, guitarist, singer and songwriter, John Sykes, signed a deal with Golden Robot Records. Sykes' official website released the following statement on 11/16:
"Dear John Sykes fans. We regret to announce that our partnership with Golden Robot Records has ceased.
Unfortunately after the signing, contractual agreements were unfulfilled by Golden Robot Records and there was little attempt to move things forward despite our best efforts and patience. When written contracts revert to unfulfilled verbal promises all integrity in a company becomes lost. We simply cannot work this way.
We want the fans to understand that we are fully aware of the frustration this will cause. We now feel that the best course of action is to release the album under our own control."
Sykes' last live appearance occurred in January when he accepted an award on behalf of his good friend Bob Daisley and his induction into the Hall of Heavy Metal History. Daisley's most recent project being a Gary Moore tribute album entitled, Moore Blues For Gary. Sykes played on the track, Still Got The Blues, which can be heard here. Additionally, the awards show was hosted by our very own, Eddie Trunk.