GRIM REAPER SINGER STEVE GRIMMETT PASSES AT AGE 62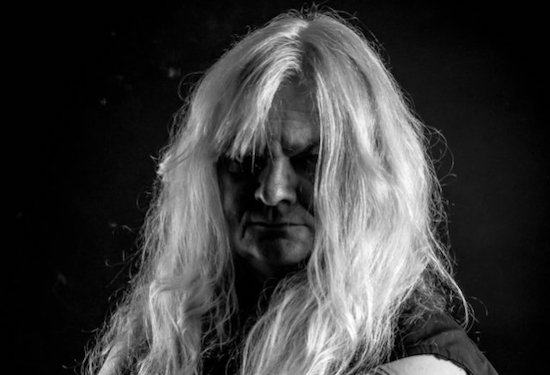 Grim Reaper singer Steve Grimmett has died at the age of 62.
Grimmett's passing was confirmed by his brother Mark Grimmett, who wrote on social media: "I don't really know where to start so I guess I will just come right out with it. It is with great sadness, and a very heavy heart, that I have to tell you all, as many of you know him, my very talented brother Steve Grimmett, very sadly passed away today, my heart goes out to Millie his wife, my Mum, and Dad, Russell , Sami and Ethan . I will miss you more than words will ever say, love you bro xx."
His son Russ Grimmett also shared the news, writing, "We can't begin to put into words the current feelings. But, as dad was so well known, the news is starting to reach out earlier than we would have liked. Unfortunately, our dad passed away today and leaves a massive hole in the world and our hearts. We are utterly heartbroken. Sleep tight dad. We we always love you xxx."
Producer Max Norman, who worked on the band's classic third album, 1987's Rock You To Hell, weighed in on the singer's passing, writing: "Very distressed to hear that old friend and singer for Grim Reaper, Steve Grimmett has left us… A terrific vocalist, and all around perfect gentleman – you will be missed my friend. Condolences to Mark and Millie and friends and family – a very very sad loss…"
Grimmett's passing comes more than five years after he had his right leg partially amputated in January 2017 when an infected wound on his foot spread to the bones in his leg partway through the group's five-week tour of South America. The life-saving surgery was carried out in Ecuador and the frontman was in hospital for just over a month while fans raised $14,000 to bring him home after his insurance company refused to pay because of the type of work he was doing.
One of Grim Reapers most popular, and well known songs, See You Hell, from their 1984 eponymous album, can be seen here.