GREAT WHITE FEATURING JACK RUSSELL ANNOUNCES TOUR DATES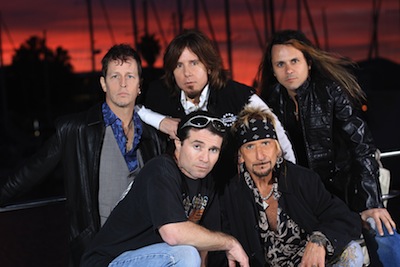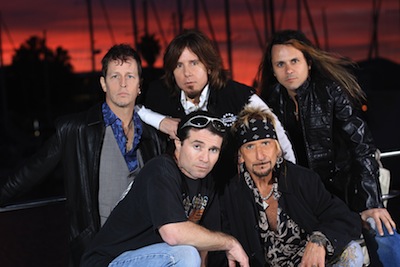 Great White featuring Jack Russell with his band of pirates are hitting the road to embark in a two month tour. The first show of the Pirates Life Tour starts at the World Famous Whisky A Go-Go in Hollywood, CA and then crossing the Nation.
Multi-Platinum original singer of Great White still brings it to the stage belting out all the original beloved songs that made the band take a place in rock history. Russell will be performing all their greatest hits from Save All Your Love, One Bitten Twice Shy, Rock Me and more.
July:
19 Los Angeles, CA Whisky A Go-Go
20 Las Vegas, NV Las Vegas Country Saloon
21 Jermone, ID Diamondz Bar & Grill
23 Fargo, ND JT Cigarro
24 Dickinson, ND Army's West Sports Bar
26 Royalton, MN Halfway Jam Festival Grounds
27 Savage, MN Neisen's Sports Bar & Grill
28 Thunder Bay, ON Crocks
31 Oklahoma City, OK Chameleon Room
August:
2 St. Louis, MO Fubar
3 Lincolnshire, IL Viper Alley
4 Etobicoke, ON The Rock Pile
8 Sturgis, SD Glencoe Camo Resort
9 Sturgis, SD Easyrider's Saloon
10 Hazel Green, WI Sandy Hook Tavern
13 Allentown, PA Crocodile Rock
15 Clarion, PA Wasteland Live
16 White Marsh, MD House Of Rock
17 Lancaster, PA Village Nightclub
19 Warren, PA Holiday Inn (Acoustic Performance)
20 Luzerene, PA Brews Bros West
22 Appleton, WI Luna Lounge
23 Viroqua, WI Vernon County Fairgrounds- Jammin'
24 Muscatine, IA Elms Supper Club & Lounge
27 Little Rock, AR Revolution Music Room
29 San Antonio, TX Boozehounds
30 Dallas, TX The Boiler Room
31 Houston, TX Concert Pub North
September:
2 Milwaukee, WI Milwaukee Harley
7 Clovis, NM Curry County Events Center
8 El Paso, TX Pop's Cantina
14 Versailles, OH BMI Indoor Speedway
20 San Juan Capistrano, CA The Coach House
21 Corona, CA Marquee 15
28 Macon, GA Cox Capitol Theatre
October:
18 North Platte, NE Sculley's Shooters-Skull Fest (Jack Russell of Great White Acoustic)
November:
29 Agoura Hills, CA The Canyon
For more information, please visit www.jacksgreatwhite.com and www.facebook.com/jacksgwpiratespage.