GLENN HUGHES ON BEING CONSIDERED AS THE LEAD SINGER IN VAN HALEN, "IT WOULD HAVE BEEN INTERESTING"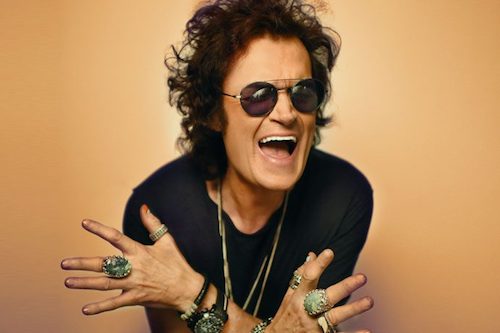 Singer/Bassist Glenn Hughes (Trapeze, Deep Purple, Black Country Communion, The Dead Daisies) was a recent guest on the "The Classic Rock Podcast", where he confirmed that Eddie Van Halen nearly asked him to join Van Halen after the departure of David Lee Roth.
"Well, Eddie was newly sober at that time… And we spoke about it," Huge said (as transcribed by blabbermouth.net). "I had no idea. Eddie had been a friend of mine from the beginning."
"Look… Wow… Would it have worked? I'm not sure," Hughes admitted. "Unless I was completely sober — and I've been sober now for 24 years. Yeah, it would have been interesting, wouldn't it? [Laughs] You never know."
The singer had previously mentioned the hypothetical collaboration in a 1996 interview with Swedish journalist Mike Eriksson. Reflecting on some of the bands that had asked him to join in the past, where said, "Eddie Van Halen told me last year… He said to me that, when they were auditioning Sammy Hagar, that if I would've been clean and sober I would've gotten the gig."
Van Halen had repeatedly cited Deep Purple as a musical influence, telling Billboard magazine in 2015 that Burn — which was written and recorded during Hughes's tenure with the band — was one of his favorite guitar riffs of all time.
In other Hughes news, he recently announced his Glenn Hughes Performs The 50th Anniversary of Deep Purple's BURN Live, which begins on August 16th in Vineland, NJ and winds downs on September 23rd in Clearwater, Florida. Yngwie Malmsteen will be joining Glenn on most of the scheduled dates. Read more details, and view the entire tour itinerary, here.