GIRAFFE TONGUE ORCHESTRA, FEATURING MEMBERS OF MASTODON, ALICE IN CHAINS, DILLINGER ESCAPE PLAN, DETHKLOK AND MARS VOLTA, TO RELEASE DEBUT ALBUM ON SEPTEMBER 23RD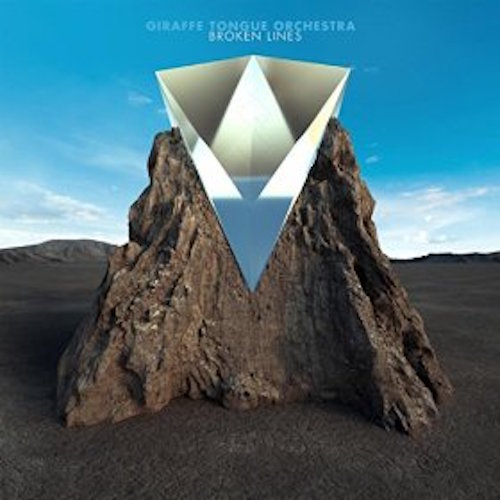 Giraffe Tongue Orchestra – a collaboration band, featuring current and former members of Mastodon, Alice in Chains, Dillinger Escape Plan, Dethklok and the Mars Volta – will release its debut album Broken Lines, on September 23rd through Party Smasher Inc/Cooking Vinyl.
"During the time Mastodon was there for Soundwave, I was at the zoo in Sydney, Australia and was checking out the giraffes," Mastodon guitarist Brent Hinds said explaining the band's colorful name. "[Giraffes] are amazing animals – one just grabbed a bunch of bananas from my hand with its tongue and peeled them with it as well – by the time the bananas got to its mouth, they were ready to be eaten. I saw Ben and said 'Man I think I found the name for our band.'"
The band includes Alice in Chains singer William DuVall, Mastodon's Hinds, Dillinger Escape Plan guitarist Ben Weinman, Dethklok bassist Pete Griffin and former Mars Volta drummer Thomas Pridgen. Actress-musician Juliette Lewis contributes backing vocals on the album and Queens of the Stone Age drummer Jon Theodore appears on two tracks.
Listen to the audio for the song, Crucifixion, below.
Broken Lines is available to pre-order at PledgeMusic, Amazon and iTunes.
additional source: rollingstone.com