GHOST'S "PREQUELLE" TO LAND IN ONE THE TOP FIVE SPOTS ON THE BILLBOARD 200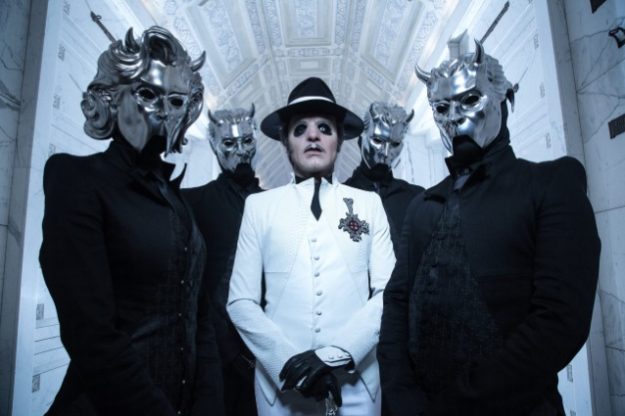 According to Hits Daily Double, Ghost's new album, Prequelle, will likely land at position Number three on this weekend's Billboard 200 chart. The recording, which arrived on June 1st, is expected to shift between 49,000 and 54,000 equivalent album units in the week ending June 7th. Of that sum, between 46,000 and 51,000 are projected to be in traditional album sales.
The Billboard 200 chart ranks the most popular albums of the week based on multi-metric consumption, which includes traditional album sales, track equivalent albums (TEA) and streaming equivalent albums (SEA). The top 10 of the June 16-dated Billboard 200 chart is scheduled to be revealed on Billboard's web sites on Sunday, June 10th.
In somewhat related news, the Metal God, Rob Halford, recently told the Phoenix New Times that he would be working with other bands in the future, including Ghost.
"Nergal [from Behemoth] and I are possibly doing a collaboration," Halford said. "I was in the dressing room with Tobias [Forge] from Ghost, and we talked about collaborative opportunities too. It's fun for musicians to step into each other's world. It's like different football teams — it's the same game but a different play. I'm just very curious to see where my voice can fit in."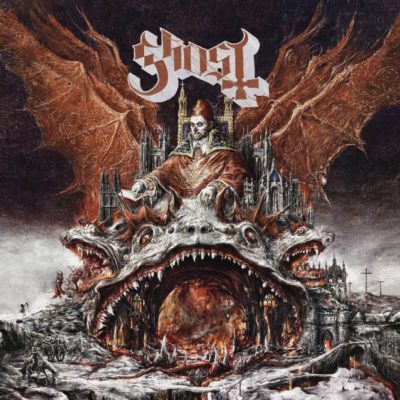 [Thank you to Rattlehead for always insisting I post Ghost news-LOL!]
additional source: blabbermouth.net