GHOST SINGER TOBIAS FORGE SAYS HIS FIRST IDOLS WERE KISS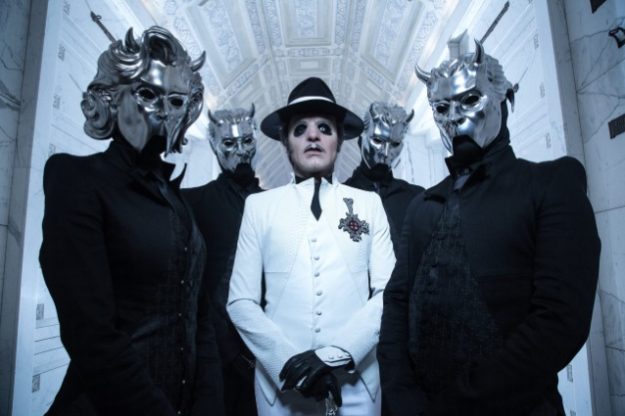 Ghost mastermind Tobias Forge says his first ever idols when he was young were KISS.
The vocalist also reports that he always wanted to "entertain with music" and create a band which incorporated traits of KISS, the Rolling Stone and Sex Pistols.
Forge tells iHeartRadio, "I've been interested in music for as long as I can remember. My first idols were KISS. Ever since I was very little, I wanted to entertain – and I wanted to entertain with music.
I watched a lot of VHS video when I was a kid and one favorite film that I had was The Great Rock 'N' Roll Swindle, which painted a very vivid and weird idea of being a rock band, which completely sucked me in. I was completely in awe of that film.
Obviously, little did I understand at that point, but I understood later what a chaotic band and what a screwed-up career Sex Pistols had. But it definitely coloured my thinking.
I wanted a band to be somewhere in between KISS, the Rolling Stones and Sex Pistols – just outrageous and over the top, with fictional characters."
Listen to the full interview below.
GHOST's latest album, "Prequelle" landed at position No. 3 on the Billboard 200 chart, shifting 66,000 equivalent album units during its first week of release. Of that sum, around 61,000 were in traditional album sales.
The band will be embarking on a run of date across North America, wrapping up at Brooklyn's Barclays Center on December 15th. See the band's entire itinerary here.
source: Metal Hammer via loudersound.com