GEORGE YOUNG, AC/DC SONGWRITER, PRODUCER, AND BROTHER TO ANGUS AND MALCOLM, PASSES AT AGE 70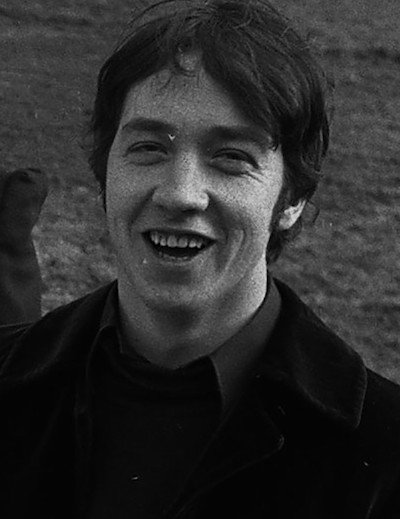 Chris Morris of Variety, via Page Six, reports:
Australian musician and songwriter George Young, who notched a long and distinguished career as a key creative force in the influential rock band the Easybeats and as co-producer of the career-defining albums of his brothers' hard rock group AC/DC, died early Monday at 70.
AC/DC acknowledged Young's passing on their Twitter account, saying, "Without his help and guidance there would not have been an AC/DC."
No location or cause of death were reported.
Young was born Nov. 6, 1946, in Glasgow, Scotland. After emigrating with his family to Sydney in 1963, Young made a splash as guitarist and principal songwriter for the Easybeats, a wildly popular Beatles-styled unit. They enjoyed several top-10 singles in their home country, including She's So Fine, Wedding Ring and Sorry. They burst into international prominence with the smash Friday On My Mind, co-written with bandmate Harry Vanda, which reached No. 16 in the U.S. in early 1967…
…During the early '70s, Vanda and Young became Australia's most prominent producing duo, helming the first five studio albums by AC/DC, which featured Young's siblings, lead guitarist Angus and rhythm guitarist Malcolm, behind lead vocalist Bon Scott. They produced the band's 1975 debut set High Voltage and its four successors, which featured such early staples of the band's repertoire as Dirty Deeds Done Dirt Cheap, Whole Lotta Rosie and Let There Be Rock. They also worked with contemporaneous Aussie hard rock acts like Rose Tattoo and the Angels…
…Young retired from the music business in the late '90s, but returned to the studio in 2000 to produce AC/DC's album Stiff Upper Lip, which reached number three in Australia and number seven in the U.S.
Young was inducted twice into ARIA, Australia's pop music hall of fame: with Vanda in its inaugural year of 1988 and as a member of the Easybeats in 2005. Young's survivors include his brothers.
additional source: pagesix.com