GENE SIMMONS SAID HE ASKED ORIGINAL KISS MEMBERS, ACE FREHLEY AND PETER CRISS, TO PLAY AT THEIR FINAL SHOWS IN NYC, AND THEY SAID "NO"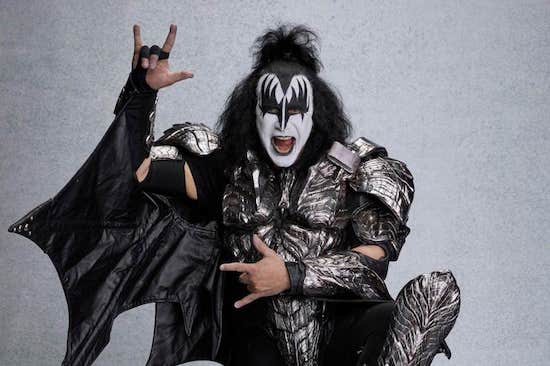 In a recent interview with Barbara Caserta of Linea Rock, KISS bassist/vocalist Gene Simmons was asked about the possibility of original members Ace Frehley (guitar) and Peter Criss (drums) making guest appearances at the band's last-ever concerts in early December at Madison Square Garden in New York City.
Simmons responded (as transcribed by blabbermouth.net), "For the fans — the older, older fans — the ones who've been around for 50 years, they're old, and some of them wanna see Ace and Peter. The newer fans never saw them and they don't know. But the older fans wonder about Ace and Peter. Well, I asked both Ace and Peter a few times: 'Do you wanna come out for the encores? Do you wanna do some shows?' And they both said 'no.' So, I don't know what to say about that… But it's always welcome. But there are many other big stars, superstars, who wanna jump up onstage and play a song. But we're not sure about that. Maybe the best thing to do is to end the way we started: four guys with guitars. No keyboards, no synthesizers — nothing. Just playing."
The last portion of KISS' North American tour will begin in October and culminate in the MSG concerts on December 1st and December 2nd.