GENE SIMMONS ON HIS BID TO TRADEMARK "DEVIL'S HORN" HAND GESTURE, "I REGRET NOTHING…I OWN 'MOTION PICTURE' AS A TRADEMARK"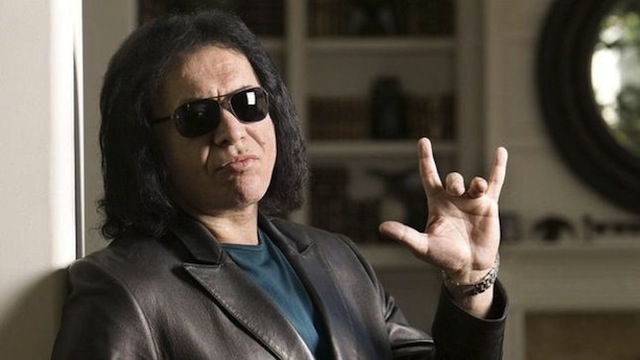 KISS vocalist/bassist, Gene Simmons, has insisted that he has no regrets over his controversial attempt to take ownership of the devil horns hand gesture.
His bid to register it as a trademark with the US federal copyright office was withdrawn two weeks after it had been filed in June this year.
He'd paid $275 for the application, in which he claimed that "no other person, firm, corporation or association has the right to use said mark in commerce, either in the identical form or in such near resemblance."
The attempt drew ire from many directions, including from Ronnie James Dio's widow Wendy, who called it "laughable" and "disgusting," adding, "It belongs to everyone – it doesn't belong to anyone." She'd threatened to sue "on behalf of us all" if the trademark was granted to him.
Simmons tells the Windsor Star, "I regret nothing. Wake up every morning and let your conscience be your guide. "Did you know I own the moneybag logo-the dollar sign with the bag of money? I own all kinds of things. I own 'motion picture' as a trademark. Anyone who thinks that's silly, the silliest thing I've ever done is wear more makeup and higher heels than your mommy. People said, 'You can't do that.' Actually, bitch, I can. I can do anything I want to do."
Asked about the trademark bid, Simmons' bandmate Paul Stanley told Loudwire, "Gene elicits some very strong reactions from people. What he does, he does for reasons that only he knows. It was something he wanted to pursue and the reaction was how people felt about it. I don't know why he pulled it, and I don't know why he started it. I haven't asked him."
additional source: Classic Rock via teamrock.com