FORMER SLAYER DRUMMER DAVE LOMBARDO SAYS THE BAND WAS BEING RIPPED OFF BY THEIR MANAGEMENT COMPANY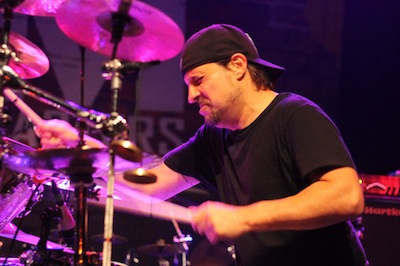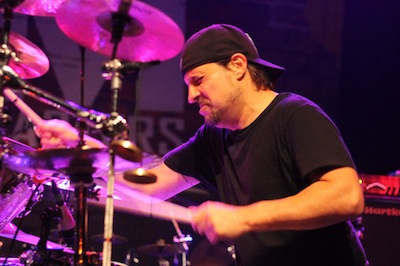 Former Slayer drummer Dave Lombardo has claimed that he was only paid an average of $745 per show in 2011, and bandmates Tom Araya and Kerry King only got $1266 for each appearance – even though concerts were bringing in around $49,000 per night.
After examining the band's accounts, he concluded that the musicians only received $400,000 out of the $4.4m they'd generated that year. His notes led to the argument that led to his fired in 2013.
Lombardo insists he did everything he could to persuade his colleagues they were all entitled to a better deal, not just him – but alleges the management made extra payments to Araya and King to let the issue drop.
Lambgoat reports a video interview in which Lombardo said: "I knew something was up and I tried my best to work it out with the guys. I had Tom in a hotel room with me, talking to my attorney, telling him everything their management company had been doing to them for the past 30 years.
"Tom got bought out. Management flipped him a couple of hundred grand – who knows how much? – and Kerry as well, to keep quiet. They turned their backs on me."
He says he "held his breath" for longer than he'd wanted to, before finally confronting his colleagues at the end of 2012. He told them: "'Out of $4.4m the band gets $400,000. Where's the four million? Lawyers, accountant and the manager.'
"I just said, 'Guys, look at this – it came from your accountant.' I made $67,000. Kerry and Tom, that was about $114,000. Let's say about 90 shows per year; you break that up per show. It's disgusting."
Slayer are working on their first album since the death of guitarist Jeff Hanneman, while Lombardo is concentrating on his former side-project Philm. He says: "My schedule is open; I can do whatever I want, whenever I want."
source: classicrockmagazine.com