FORMER RAINBOW AND DIO BASSIST JIMMY BAIN PASSES AT AGE 68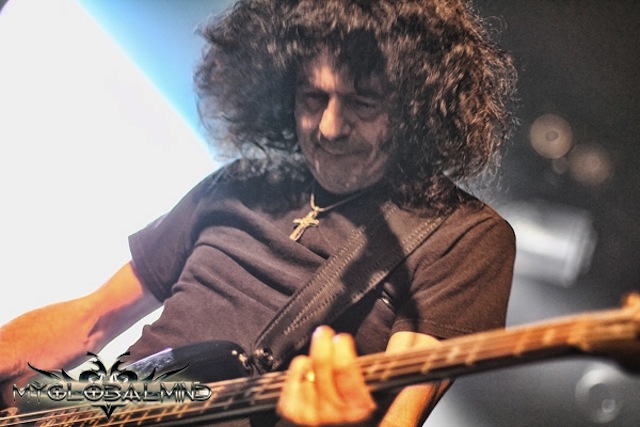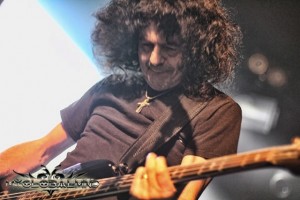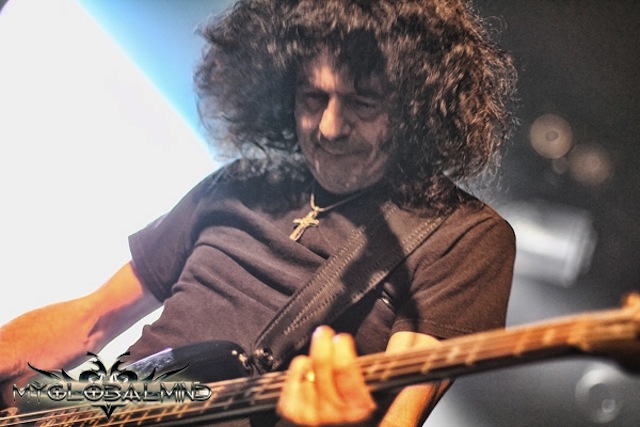 Jimmy Bain, best known for his work as the bassist for Dio, Rainbow and more recently with Last in Line, has reportedly passed away at the age of 68.
Though an official cause of death has not been revealed, a number of industry sources have reported on Bain's death. Diana Deville, a member of Wendy Dio's Niji Management, posted on Instagram that Bain had passed. In addition, drummer Simon Wright, Bain's Dio bandmate, also tweeted an RIP referencing Bain's death.
Bain's music career started in 1974 with the band Harlot. A couple of years later he was asked to join Ritchie Blackmore and Ronnie James Dio in Rainbow and he recorded on the group's 1976 album Rising and appeared on the 1977 double live album On Stage before being let go.
He also toured with John Cale, formed a band called Wild Horses, and co-wrote with Thin Lizzy's Phil Lynott for the singer's solo albums before joining Dio. During his time with Dio, Bain appeared on seven studio albums, including the metal staples Holy Diver and Last in Line.
In 2013, Bain joined Last In Line, which features his Dio bandmates Vivian Campbell and Vinny Appice from the Dio Last in Line album with vocalist Andrew Freeman. Though the group initially sought to pay tribute to the Dio era with Bain, Campbell and Appice, the band actually wrote an album of original music called Heavy Crown that will be released on February 20th. Last in Line performed just this past week as part of Def Leppard's Hysteria on the High Seas cruise. Stay tuned as we'll add more details as they become available.
See some of the tributes to Bain posted by fellow rockers and industry friends below:
Jimmy Bain has passed away. I'm saddened by the loss of my friend. David & I were very close with Jimmy. Godspeed! pic.twitter.com/dDO9M7nvcg
— Dave Mustaine (@DaveMustaine) January 24, 2016
Its weird when the friends you know and the people you listened to growing up start dying, #RIPJimmyBain https://t.co/9kuXZSzSjv
— Dave Mustaine (@DaveMustaine) January 24, 2016
Ah bollocks, I just woke up to find my dear mate Jimmy Bain has passed away. Rip Jimmy
— Phil Campbell (@MotorheadPhil) January 24, 2016
Jimmy Bain was a true musician and songwriter. He was involved and wrote more than u probably imagine.
— Phil Campbell (@MotorheadPhil) January 24, 2016
RIP Jimmy Bain – another bass legend gone. #DIO #Rainbow
— Paolo Gregoletto (@TriviumPaolo) January 24, 2016
We've lost another great Rock N Roller #rip #jimmybain #dio #rainbow pic.twitter.com/CcFyqUxnDd
— matt sorum (@mattsorum) January 24, 2016
Jimmy Bain…don't go…We love you!
— James Kottak (@JKottak) January 24, 2016
Jimmy Bain was a sweet soul. God Bless him… Rest now Brother.
— DOUG ALDRICH (@Douglas_Aldrich) January 24, 2016
Rest in peace Jimmy Bain #DIO pic.twitter.com/Ld4xwEOwGw
— Jay Ruston (@jayruston) January 24, 2016
[Dana's note: Thank you to Todd, for passing this along]
additional source: loudwire.com