FORMER MEGADETH GUITARIST JEFF YOUNG SAYS HE PASSED ON THE OPPORTUNITY TO JOIN DAVID LEE ROTH'S SOLO BAND, STATING "I THOUGHT HE'D END UP IN VEGAS…AND WHERE DID HE END UP?"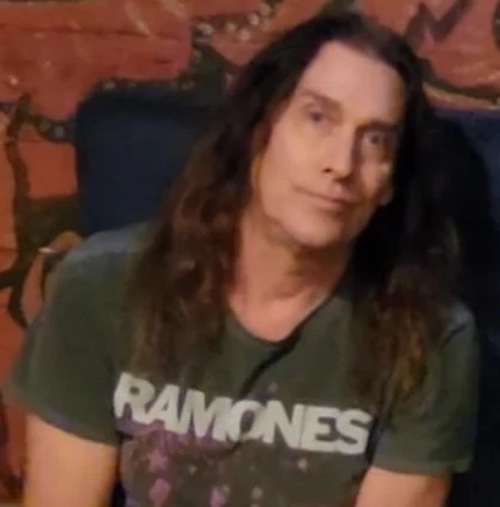 Former Megadeth guitarist Jeff Young spoke with Canada's The Metal Voice and said that he "passed on" auditioning for David Lee Roth's solo band in 1990, not long after exiting the thrash band.
Young said (as per blabbermouth.net), "Jason Becker got the [gig], which I'm glad, because that gave him a chance to do one really killer project before he got sick, referencing the fact that Becker has been living with ALS for over 30 years. "And he was a buddy of mine. Once I saw his movie, I was really glad I passed on it. I was being managed by Diamond Dave management, and that's how I got that offer."
When asked if he didn't think that was the "right fit" for the Roth gig, Jeff said, "No, I turned it down… I thought he'd end up in Vegas. And that was all the way back then. And where did he end up? I might have ESP or something."
"I just don't really like [Roth's] voice, to be honest," he explained. "And now I've since learned he's a lunatic. I made a great choice. He's nuts."
Young's entire career with Megadeth was spent recording and touring in support of the band's 1988 platinum-selling album So Far, So Good…So What!
In December of 2009, Young reportedly accused Dave Mustaine of "dissing, exaggerating and just plain lying on some level about nearly every talented musician that has passed through his dysfunctional little ensemble." He also disputed Mustaine's claim in an interview that Young's drug problem led to the band's 1988 Australian tour being called off and the group being "banned" from performing in the country.
Young and another former Megadth member, bassist David Ellefson, are currently involved in Kings Of Thrash, which will release a live CD/DVD package called Best Of The West…Live At The Whisky A Go Go on March 24th through Cleopatra Records. The 17-song set, featuring performances of Megadeth's classic albums Killing Is My Business… And Business Is Good! and So Far, So Good… So What!, was recorded and filmed live at the legendary Whisky A Go Go in West Hollywood, California on October 15th, 2022 and includes an appearance by former Megadeth guitarist, Chris Poland.