FORMER CINDERELLA FRONTMAN TOM KEIFER ON "THE MOSCOW MUSIC PEACE FESTIVAL:" "THAT WAS A REALLY SPECIAL SHOW TO BE A PART OF."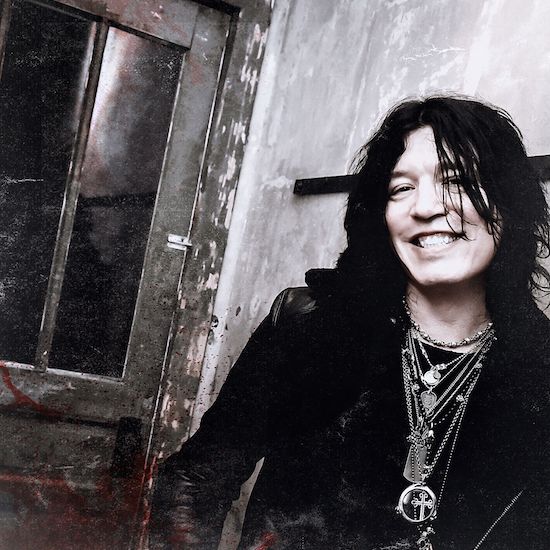 Ruben Mosqueda of KNAC.com spoke with former Cinderella frontman Tom Keifer, excerpts from the interview appear below.
KNAC.com: There's a lot of heavy riffage going on with [your latest solo album] Rise.
Keifer: There is. The riffs are inspired by the lyrics, if you can believe that. That's the way that I have always approached songwriting and that's how I write. I have these lyrical ideas in my head and I sit down and sort out if it's a song or not a song. The ones that stick are the ones that become a song and they inspire the riff…
KNAC.com: Rise is a such a balanced record, in that it has a lot of crunch, it's got ballads and distinct vocals. To me this album culls from the classic Cinderella sound and The Way Life Goes.
Keifer: Yeah, I think you're right. I think starting with the first Cinderella album, one of the things that stood out was my voice, which as you said has a 'distinct' sound to it. I think if you listen to The Death of Me, that has such a dark and heavy feel to it, that it wouldn't have been out of place on the Night Songs album. I would bet that a lot of people familiar with my work would feel that way. There are also songs that are 180 degrees from that like Waiting On The Demons and Rise would have probably fit right in on The Way Life Goes, that's a very natural thing too, because that's something that I have done from day one, too. I like having different emotions on records and I think this one is a great example of that. I can't express just one feeling at any given time, records are no different–there have to be different emotions from song to song.
KNAC.com: The unreleased John Kalodner Cinderella recordings, who produced those and if you had possession of those recordings would you ever release them?
Keifer: Those were only demos, so they weren't masters. The label pulled the plug, there was a lawsuit, and we have a non-disclosure so I can discuss the details but that's what lead to the lawsuit. So, to answer your question, they're not something that I'd release if I had them in my possession because they are in demo form.
KNAC.com: The Moscow Music Peace Festival took place 30 years ago this year, what's your memory of that?
Keifer: That was a really special show to be a part of. People ask me what has been one of the highlights of my career. The Moscow Music Peace Festival is one of them. It was such a special event, it was like their Woodstock. That was the first time that a rock concert of that magnitude took place there. It was special to the fans that showed up, but it was also special to us as well, it was cool to feel that and you could feel that.
Read more at KNAC.com.
Rise was released on September 13th on Cleopatra Records. Keifer is currently on the road, see his remaining tour dates below.
10/11 Knoxville, TN Cotton Eyed Joe
10/12 Versailles, OH BMI Indoor Speedway
10/15 Flint, MI The Machine Shop
10/17 Warrendale, PA Jergel's Rhythm Grille
10/18 Niagara Falls, NY Seneca Niagara Event Center
10/19 Akron, OH Goodyear Theater
10/24 Green Bay, WI Green Bay Distillery
10/31 Milwaukee, WI Potowatami Bingo Casino

11/1 Medina, MN Medina Entertainment Center
11/2 St. Charles, IL The Arcada Theatre

Follow Tom online at:

TomKeifer.com
facebook.com/TomKeiferOfficial
twitter.com/TomKeiferMusic
instagram.com/TomKeiferofficial
youtube.com/user/TomKeifermusic