EXTREME GUITARIST NUNO BETTENCOURT DISCUSSES HIS BIGGEST INFLUENCES AND HIS LOVE FOR MARYLAND'S OWN KIX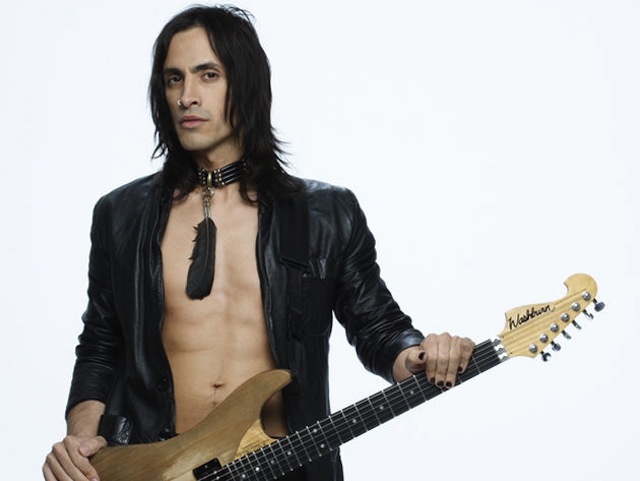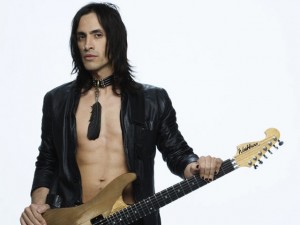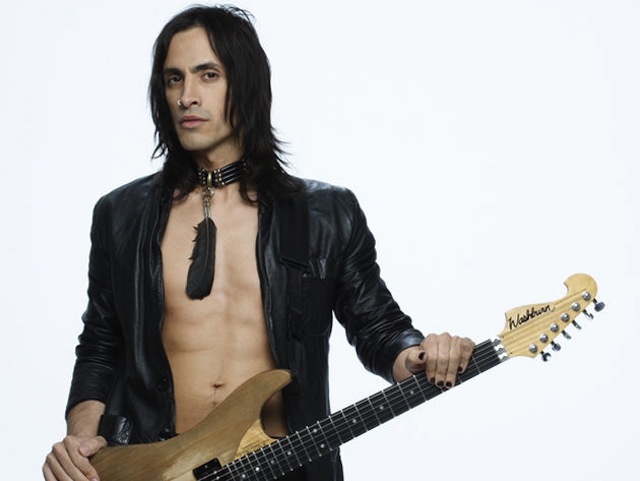 Greg Prato of Songfacts spoke with Extreme guitarist Nuno Bettencourt. Excerpts from the interview appear below.
Songfacts: I recently interviewed the guitarists from DragonForce for the site, and they listed you as a favorite guitarist. How does it make you feel knowing that you're still inspiring other guitarists at this stage of your career?
Nuno Bettencourt: It's one of those things where you kind of know, but you don't know. It's really nice.
I find out in these crazy little ways. I was at a soundcheck not too long ago for the Grammys at the Staples Center, and of course, when you're doing the Grammys, there's a who's who of everybody that's around – it's amazing the people that you run into. I saw Ed Sheeran, and I'm a fan of his writing and singing. I was going to say hi to him, and he ended up coming up to me and saying, "Hey, I wanted to say hello." And he said the first song he ever learned on guitar was Layla, but the second one was an Extreme song. Knowing what he does, I thought it was going to be More Than Words. Instead, he said he learned Cupid's Dead. I was like, "What?" And he went up and actually played it. John Mayer was on stage, and everybody just started playing Cupid's Dead out of nowhere. It feels good, that somebody listened.
Songfacts: How do you compare playing with Extreme to playing in Rihanna's band?
Nuno: The cool thing is you get to use the same rig and play everything the same way you would do it. I look at it like getting to ruin every one of her songs, doing what I do. That was the first stipulation. I said, "Look, there's not really any guitar on her stuff." And they said, "No, but that's why she wants you there. It's to make it rock out a little more." So that was fun.
Doing the Grammys was great, because I've played with Rihanna for years, but the fact that I get to stand next to Paul McCartney – who is a master at songwriting – and perform with him, rehearse with him for two or three days and pick his brain, hear his stories and conversations, was cool.
Songfacts: I remember reading a while back that you listed Queen's Hot Space as an important album for you. What did it teach you?
Nuno: I think it's interesting because that album taught me two things. It taught me that even if you're in a band as a guitar player, music doesn't have to be driven by guitar – it's about the song, first. But I think the main thing is that Queen actually did an album like that – it was the fans' least favorite, but it was one of my favorites because it took a risk and branched out. All those synth parts they did and horns, I could always hear them with guitar in my head somehow.
But quite oddly enough, or coincidentally enough, the title Hot Space is exactly what it meant, it's all the space between the music. That's what makes it funky and that's what makes it have a pocket.
Songfacts: What are some memories of playing the Freddie Mercury Tribute Concert in 1992?
Nuno: Well, it will always be one of the greatest days of my life. You have those "Top 5" days in your career, and to be a part of that and to put together that Queen medley and be able to play to Freddie's fans and Queen fans, it was just something really, really special. It's not like covering something, and you say, "Hey, let's do a Queen cover or a Queen medley." We did it for his fans. We were able to do that for them and to feel as if he was there – it was like he was on stage with us. It was pretty incredible.
Songfacts: Where did the idea for the song Play With Me come from?
Nuno: I was listening to a lot of Kix at the time. I liked that groove and the way they did this kind of punk-pop thing. I was always – and still am – a big Kix fan. It was definitely a Kix influence.
Songfacts: Who are some of your favorite songwriters?
Nuno: I'm a big Queen fan, I'm a big Beatles fan – great songwriters. I love Bread, I think they're great songwriters. But there's people that write rock songs amazingly well, like AC/DC. Journey were great songwriters. Queen was definitely top of the rock, and the Beatles were top of the pop/melodic stuff. Everybody else that I love was in the middle of that.
Songfacts: You mentioned being a fan of Kix earlier, too.
Nuno: I saw Kix probably 12 times through the years. There was a club called Celebration that they'd play in Boston, and we'd go down to watch. I just thought they were one of the coolest bands, especially live. I used to love watching them live, and I thought they were one of those bands that didn't get their just-desserts.
Songfacts: What are Extreme's plans to write and record a new album?
Nuno: I'm writing all the time. We're in the studio right now with a couple of friends that are writers, and we're working on some new stuff. So we're constantly writing. With Extreme, we should have done an album ages ago, but we're slowly but surely starting to write stuff.
Read Nuno's entire interview with Songfacts, here.