EDDIE VAN HALEN ON THE RUMOR THAT HE WANTED TO JOIN KISS: "IF IT HAPPENED I'M SURE I WOULD HAVE REMEMBERED"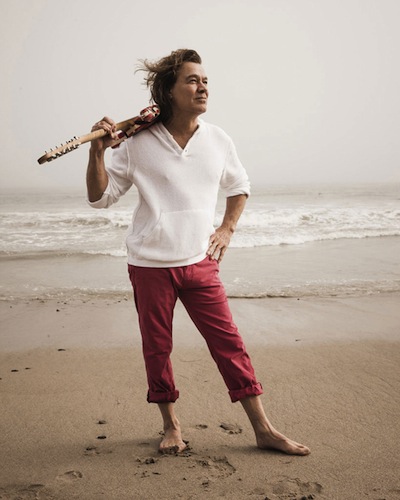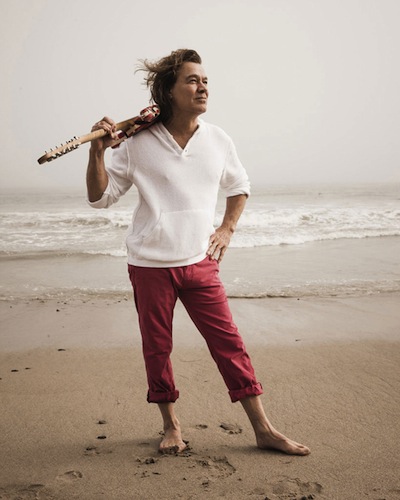 The Van Halen News Desk reports:
KISS's Gene Simmons claims that he once had to talk Eddie Van Halen out of leaving Van Halen and joining KISS. Simmons has repeated this story a few times over the last 20 years, but we've never heard what Eddie Van Halen has to say about this story…until now!
The Van Halen News Desk has found a rare interview in which Van Halen was asked about this rumor. This interview, embedded below, was conducted by Alan K. Stout of The Times Leader. Alan states, "It's not everyday that a guy who, as a kid, wore a Van Halen t-shirt to school all the time and wore a "VH" necklace gets to chat at length with the guitar legend. But that's what happened to me at The Times Leader back in the spring of 1995."
It's a typical Balance era interview until the interviewer pops the off-the-record question. Here's the transcription of the KISS – related segment:
Alan K. Stout: I have this book [KISS' coffee table book] KISSTORY, and there is a passage in there about you.
Eddie: Wow!
Alan K. Stout: It said back around '82, you had dinner or lunch with Gene and Paul in L.A., and Ace [Frehley] had just quit, and you weren't happy, and they talked about bringing you into the band. Is that true?
Eddie: Not that I know of.
Alan K. Stout: [Laughs] I didn't think it was!
Eddie: Unless I was so fucked up I don't remember…? They might have asked me…?
Alan K. Stout: I thought that's a fascinating Eddie Van Halen story that I don't think anybody knows.
Eddie: Not even me! Wow. No, I don't have a clue. They might have just asked me in passing, and I just kind of laughed it off, probably.
Alan K. Stout: [Laughs] Yeah! I didn't think it was something that was being seriously talked about.
Eddie: If it happened I'm sure I would have remembered.
Alan K. Stout: [Laughs] Funny story.
Eddie: That's hilarious. Maybe they did ask me and I just thought they were joking…?
What do you think is the real story? Simmons insists this happened. Paul Stanley was just asked about this rumor, and said he never heard anything about it before. Eddie has never publicly said anything about ever wanting to join KISS. Who do you think is telling the truth? And who's telling a different kind of truth?
Listen to the entire interview below. The KISS discussion takes place at the 15:45 mark.
source: vhnd.com