EDDIE VAN HALEN IS REPORTEDLY UNDERGOING TREATMENTS FOR THROAT CANCER IN GERMANY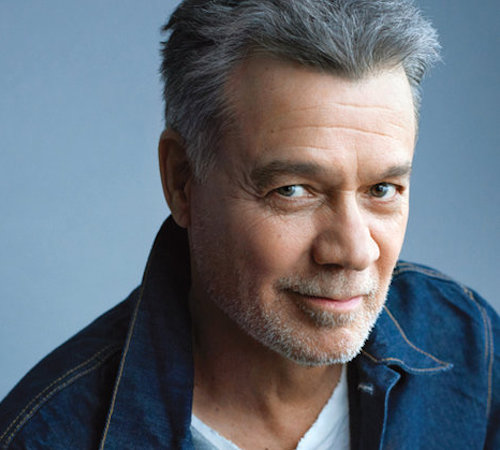 iheartradio reports:
Eddie Van Halen has secretly been flying to Germany to receive treatments for throat cancer, TMZ learned Sunday (October 13th).
According to the celebrity gossip outlet, the Van Halen legend has been quietly jetting overseas over the past five years to undergo radiation treatment for the disease. As fans know, Van Halen was first diagnosed with cancer of the tongue in 2000. Following an operation to have nearly a third of his tongue removed, he was declared cancer-free in 2002.
Insiders with direct knowledge told TMZ, "some of the cancer cells migrated down to his throat," which required doctors to "scrape them out."
An ongoing theory of how Van Halen developed tongue cancer has had to do with a metal guitar pick he used over 20 years ago. In a 2015 interview with Billboard, the guitarist speculated the pick — which he'd been known to keep in his mouth — was the cause of the disease.
"I used metal picks – they're brass and copper – which I always held in my mouth, in the exact place where I got the tongue cancer," the Jump star told the outlet at the time. "Plus, I basically live in a recording studio that's filled with electromagnetic energy. So that's one theory. I mean, I was smoking and doing a lot of drugs and a lot of everything. But at the same time, my lungs are totally clear. This is just my own theory, but the doctors say it's possible."
As yet, sources told outlet the operations are helping to keep the disease under control. Others close to the rocker also indicated he's "doing okay."