EDDIE TRUNK TALKS TO THE MUSIC ROOM, READ PORTIONS OF THE INTERVIEW HERE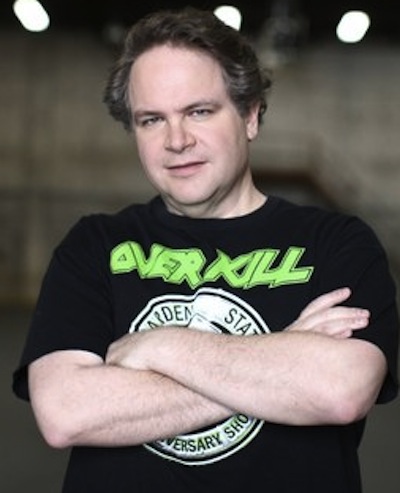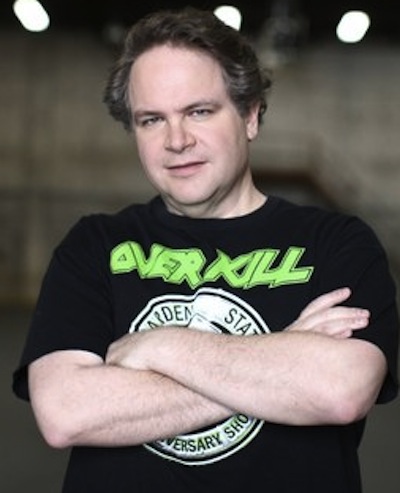 Tony Keefer of The Music Room spoke with Eddie about various topics. Highlights from the interview appear below.
TMR: Given the fact that you started reviewing music when you were in high school, and have been working in the music business pretty much ever since, and the fact that you are obviously still a huge fan of the music, do you ever have to separate Eddie the fan from the work that you do? Now that so much of your life is dedicated to music, do you ever have to do anything to avoid burn out?
Eddie: My entire life has been music and I love it as much as I ever did, but you are correct that it is also now my business as well and how I support my family. So when I am home and not working I do like some disconnect from that world every once in a while. One thing that helps is my wife is not into the hard rock world. So when I get home it's not something that is constantly talked about. Let's just say my family isn't ever asking to Stump The Trunk! So it is good every once in a while to get a little break from the music world and realize there are other things out there. My other great love is football and my Giants, so weekends are all about that in football season, Sundays especially.
TMR: In the time that I have been doing this site, the one downside I have found is having a bad experience with a band that I really dig. After having a negative experience with them, it changes that dynamic that was in place before. Have you ever had a negative experience with a band you really liked that caused you to feel differently about them? How about the other way around…have you ever had a band win you over through a good experience?
Eddie: The band that comes to mind instantly for me is KISS. They were the most important band to me growing up. But I have had some bad experiences with Paul Stanley over the years and it has showed me another side I never knew as a fan. Now to be fair I have said my share of things critical about what KISS has done the last 10 years or so, but I am still a fan and supporter. He's just a super sensitive guy that dwells on the 5% [that] I don't like in the band's history and forgets the 95% positive [that] I do and say. He was my favorite member of the band so that kind of sucks to have had these experiences but it is what it is. Almost everyone else has been great with me for over 30 years, so I like those odds. As far as the other way around nothing really I can think of. Newer younger bands I don't know much about are often great to talk with and some have changed my view when I speak with them. Just had Andy from Black Veil Brides on my radio show. Great kid who clearly paid his dues. So I am always open to those conversations too.
TMR: Obviously the music business has changed drastically over recent years. The old formula for success is out the window. With the over saturation caused by the internet, what does a band have to do in today's time to get attention, let alone "make it."
Eddie: I couldn't tell you. Everyone has a band. Everyone can make music or an album. Everyone is on the road. Used to be you had a CD it meant something. Now anyone can create one. Record labels don't really matter, before they did and it meant you arrived at a certain point if you had a deal. But at the end of the day I have to think if a band was truly doing something cool and making great songs they will stand out somehow. To me that's the number one think. Can you write truly great songs? A million great musicians, not so many great writers.
For someone who has not had the chance to listen to your Podcast or radio show, can you tell them what to expect from your upcoming appearance on January 16th at MVP's [in Cincinnati] ?
Eddie: The podcast and the FM syndicated radio show are free. So they should be listening ha! Every appearance I do is different depending on what the club wants. I don't know exactly what MVPs wants just yet but I do a one man speaking show. I tell stories about my history for anywhere from an hour to two hours. Then do some Q&A and then a little live Stump The Trunk. It's really a fun hang to connect with the audience and I never know where it will go. I've had so many great times doing it since I started a couple years ago. Just a fun way to connect with people that watch or listen to what I do and fill time between TMS tapings. Many venues also have bands play after me but again that's all up to the venues. One thing I can do is talk, so I'll do that as long as the people want. And I've got 30 years of rock stuff to talk about.
Read Eddie's entire interview with The Music Room, here.